---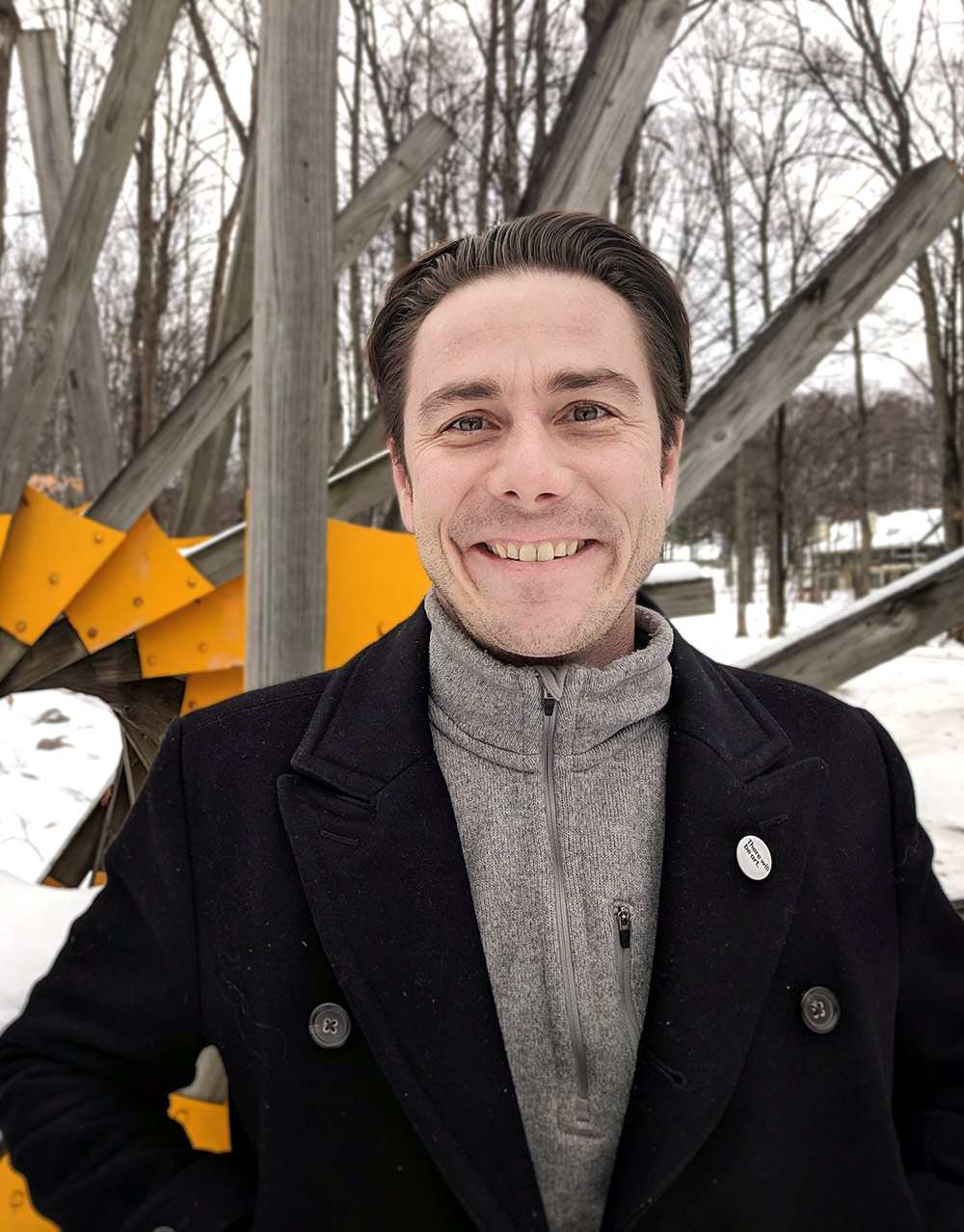 Joseph Beyer
Executive Director
Joseph Beyer joined the Michigan Legacy Art Park staff in 2018 to serve as the Executive Director.
Previously, he was a staffer to the storied nonprofit Sundance Institute for more than 14 years—most recently as Director of Digital Initiatives—leading strategy, creative development and operation of digital content, social media and special Institute projects including the launch of the #ArtistServices distribution think-tank, the Short Film Challenge with the Bill & Melinda Gates Foundation, and the first-ever collaboration with Kickstarter, which raised tens of millions of dollars for filmmakers and their projects.
In 2016 he joined The Redford Center as Director of Marketing and Distribution and previously worked at Warner Bros. and the MPRM agency in an early career almost exclusively devoted to film festivals and connecting audiences to new work. His assignments have taken him around the world, advocating and attempting innovations on behalf of organizations and artists.
Beyer relocated to his home state of Michigan from Los Angeles in early 2018, when he briefly served as Executive Director to the Traverse City Film Festival and then Director of Audience Engagement and Brand Strategy to MyNorthMedia.