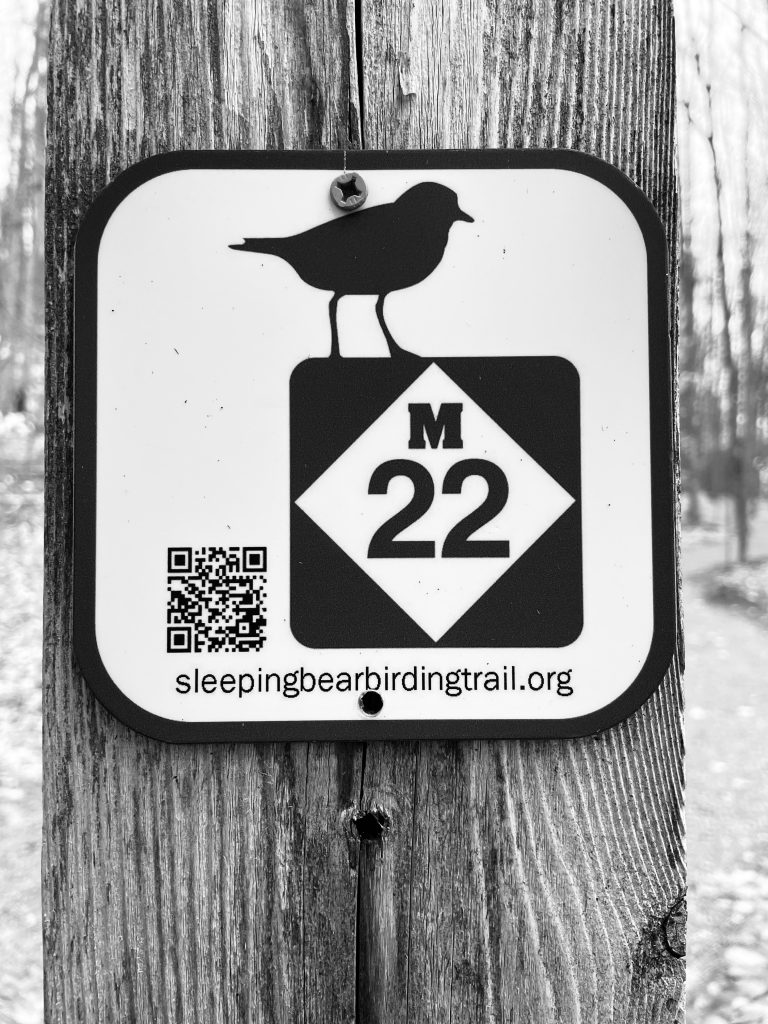 Join MLAP Executive Director and birding guide Angie Quinn on a birdwatching hike through the Art Park! The Art Park is on a 30-acre preserve on the grounds of Crystal Mountain Resort and offers ample opportunity to view or hear a variety of Michigan birds. We are part of the Sleeping Bear Birding Trail.
Tours will be held the second Saturday of each month April through October.  Meet at the trailhead at 8am, rain or shine. Cancellations for severe weather only. Check Facebook Page 1-hour prior, to confirm whether the event is cancelled. View EVENT CALENDAR for dates.
$5/entry fee per adult, children free
Plan approximately 1.5 hours and bring binoculars if able. A limited number of binoculars will be available on a first-come first-served basis, and each birdwatching adventure will include a brief introduction to using binoculars, focusing, and finding birds.
---
Birding resources from Michigan Audubon:
Identifying an unknown bird is a breeze with online bird guides and smart phone apps. These fantastic electronic field guides provide species information including identification tips, range, habitat, photos, and audio clips.
Smartphone Apps

Merlin

Pros: 400 species; Easy-to-use ID search for beginning birders; Free!

iBird

Pros: Bird ID search; Illustrations and photos; Ecology info; Song pattern ID

Audubon

Pros: 771 species; Bird ID search; Designed for the experienced birder; Find a bird in your location/date
Bird Identification / Species Information

The Cornell Lab of Ornithology's All About Birds
National Audubon's Guide to North American Birds