---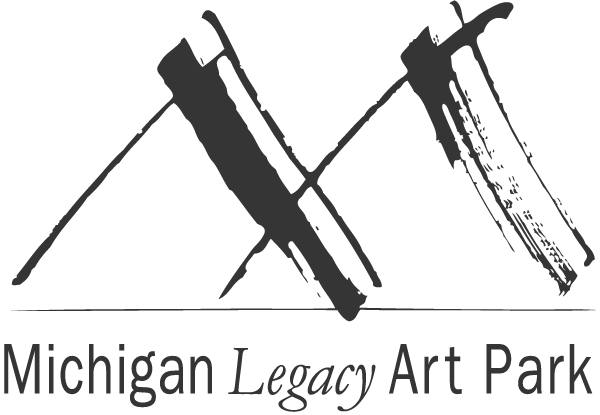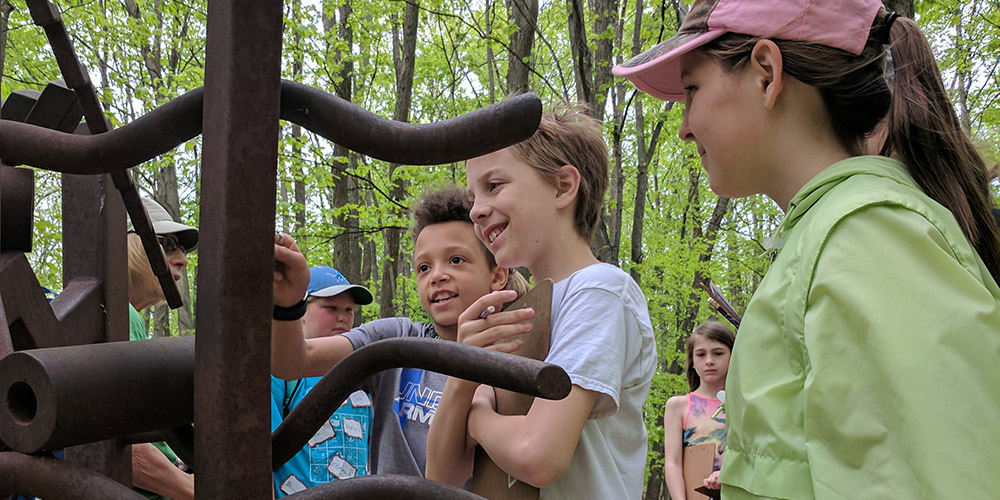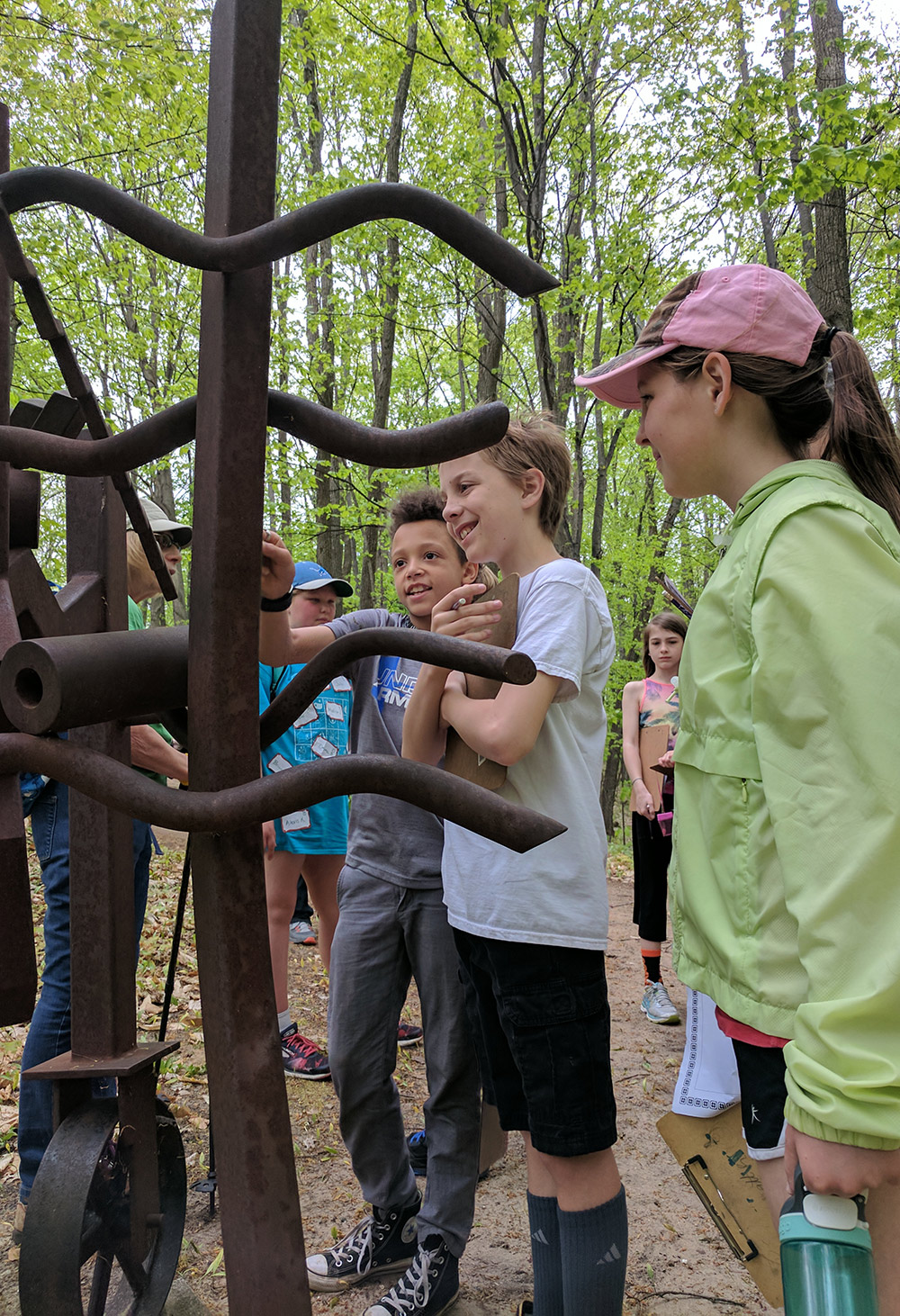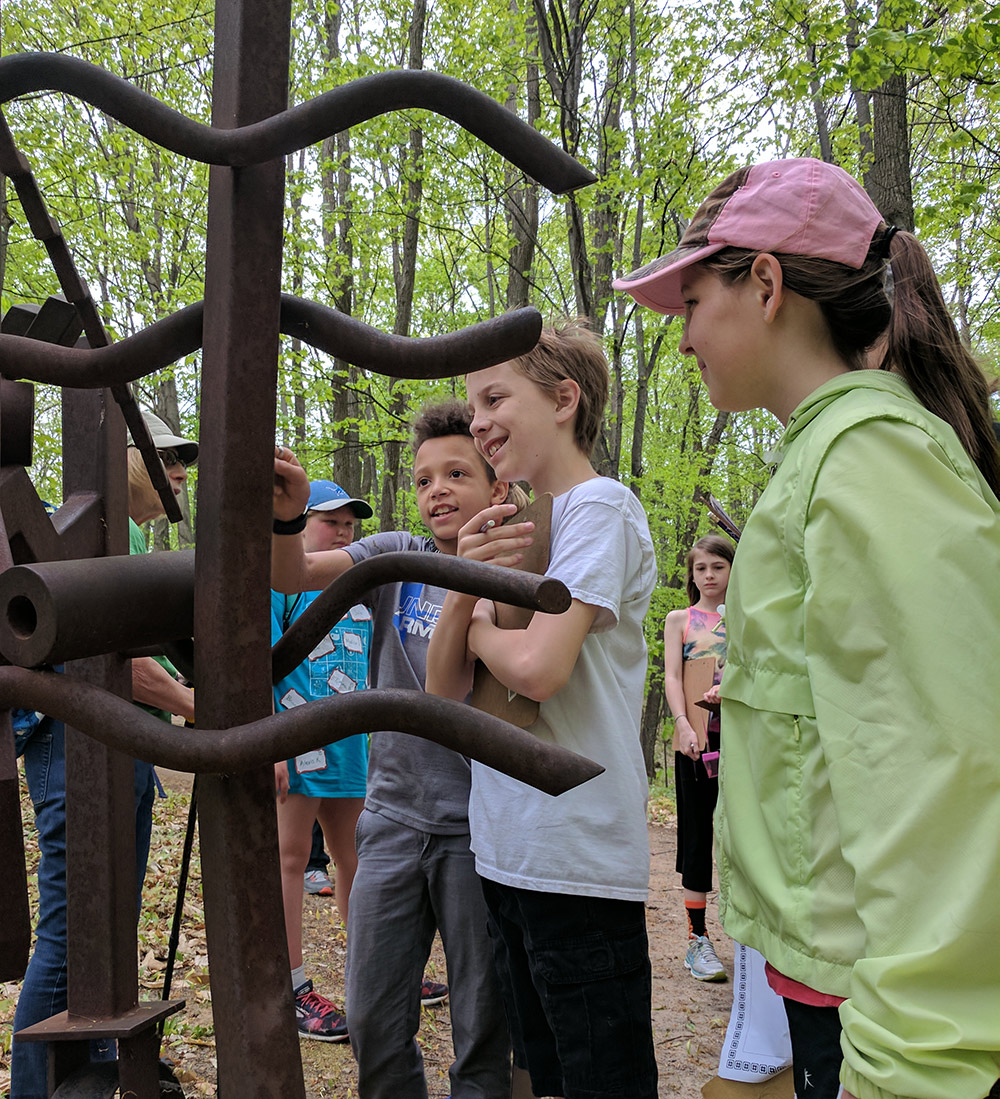 Art For Impact
Your gift today helps ensure art and learning programs continue to make a lasting impact all year round.
Fully tax deductible
Supports greatest need or a specific program
Gifts can be made in honor or memory of a loved one.
Michigan Legacy Art Park is a 501(c)(3) nonprofit organization
Tax ID #38-3172005
---
Lasting Impact
This letter from a northern Michigan high school art teacher shows the real impact of programs made possible by your gift today.
---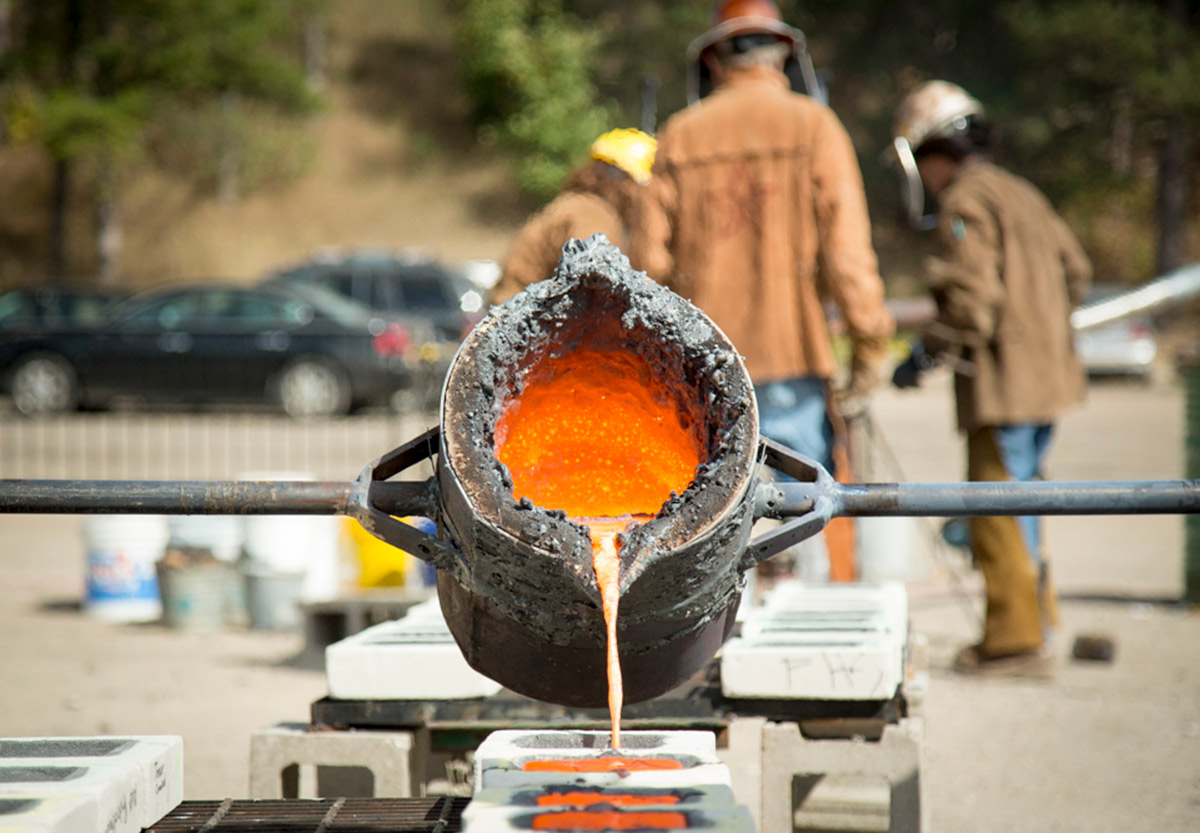 Northern Michigan students have the advantage of living in a beautiful place but don't always have easy access to the fine arts. This September, Michigan Legacy Art Park made it easy for students to have an enriching sculptural experience and the chance to work with a professional artist. As part of her two-month residency at the Art Park, sculptor Theresa Smith presented inspiring workshops to my students at Frankfort High School as well as Brethren, Kingsley, Mesick and the Leelanau School.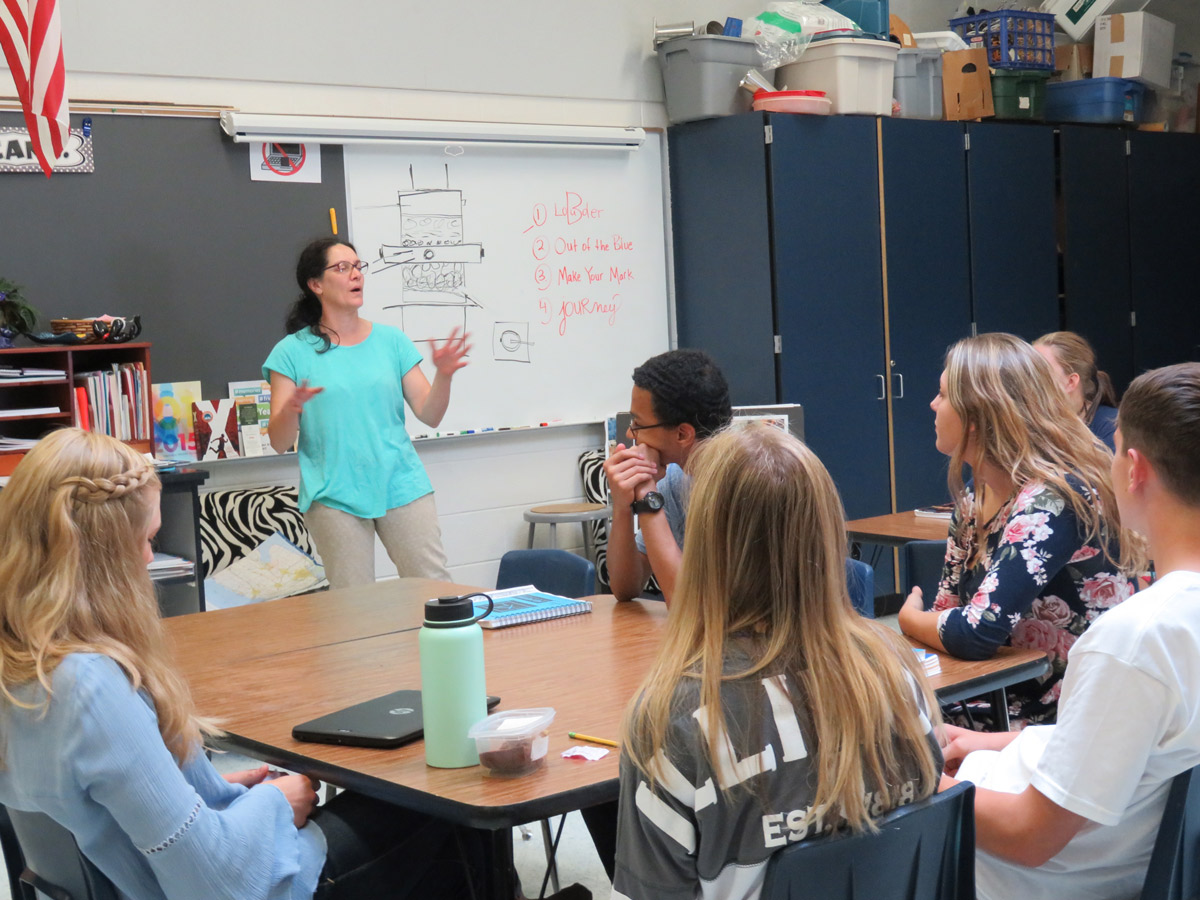 Theresa's presentation in our classroom about how she pours iron to create sculpture took us back to the start of the industrial revolution in England in the year 1777. Personally, her presentation shed light on the term "cast iron" for me. Now I realize that a cast iron pan is named because it is made from molten iron that has been cast in a mold.
In the days following her visit, each student created their own designs in sand "scratch blocks" provided by the Art Park. On September 28, Theresa, along with a crew of a dozen volunteers, did a public iron pour at Crystal Mountain where all of the 180 student works were cast in iron while the students watched. The excitement and joy of artistic creation on the students' faces was vitalizing.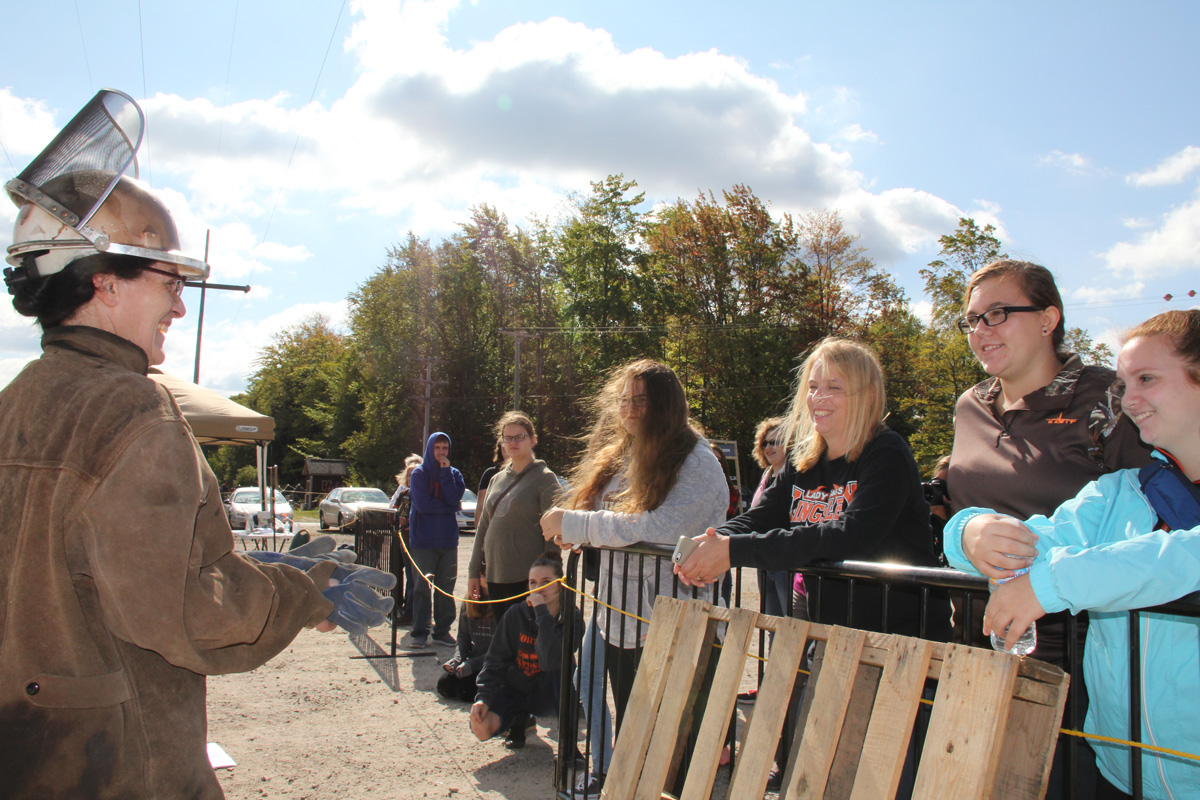 We often think that an art class is just a class where students make stuff. The national visual art standards specify that students not only create art and present art, but they respond to art and make connections between the art and the world around them. Theresa Smith's visit certainly fits in with the national standards.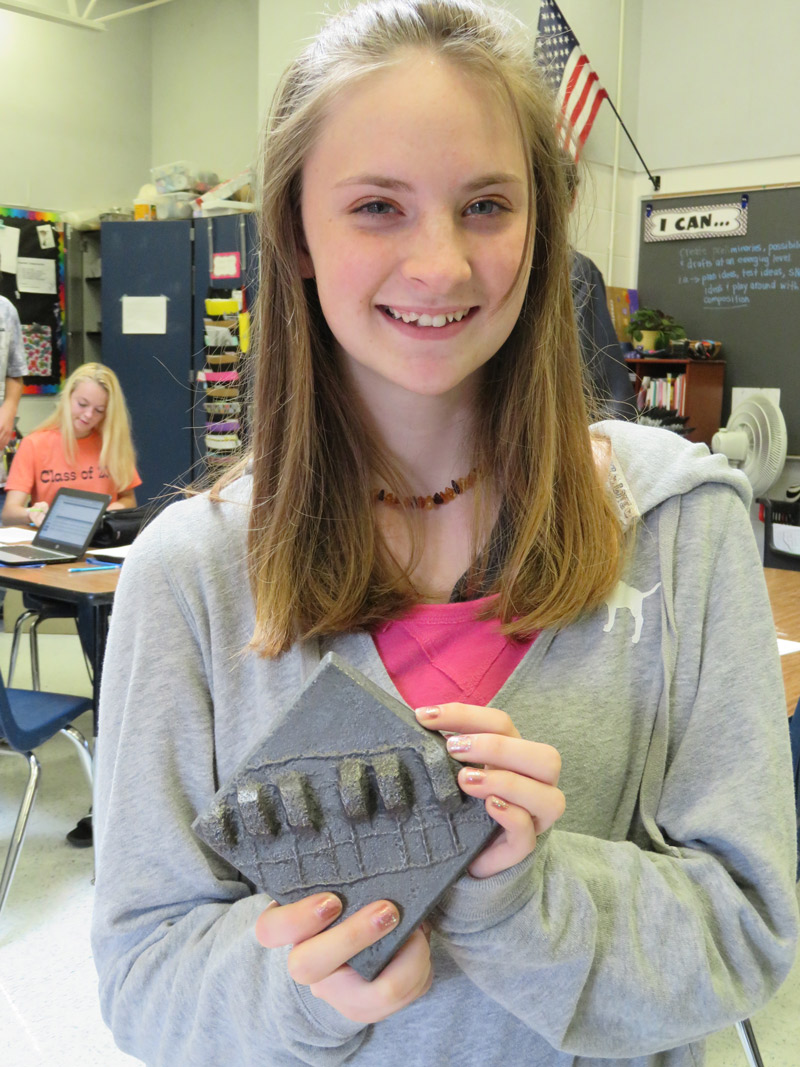 Workshops like these are invaluable to students. The budget constraints of most public school art curriculums do not allow for sculptural materials other than paper mache or clay. This program was an impactful enrichment activity for my students because it connected art, history, career opportunities and so much more. These important connections would not have been made without the Art Park.
Please join me in supporting the work of Michigan Legacy Art Park. This year the Art Park needs to raise $180,000 to ensure programs like the Artist Residency continue to thrive and be accessible to our local community. Your gift guarantees the Art Park will be able to inspire and enrich the lives of students, artists, and the community through collaborative and multi-faceted opportunities in art, nature and history.
Warmly,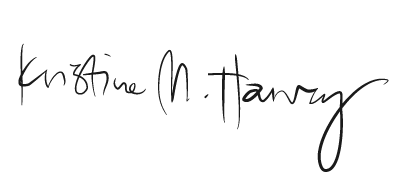 Kristine Harvey, Art Teacher
Frankfort-Elberta Public Schools