Theresa Smith
2017 Artist In Residence
Marquette metal artist Theresa Smith will be doing a residency at the Art Park this September. Her work draws strongly from nature—and plant life in particular—for inspiration.
Theresa's passion for iron casting and dedication to the process was ignited in graduate school at the University of Minnesota, beginning a twenty-two year exploration of the material and process that has taken her to live and work in locations around the Midwest, New Orleans, Great Britain, Wales and New York. She has been involved in teaching and developing children's arts programs and community projects through the years.
Her 20-day residency will include in-school workshops for area students, developing her own piece for our collection drawn from the park's forest home, and a public iron pour event on September 28.
This artist residency and iron pour event are generously underwritten by the Aline Underhill Orten Foundation. 
Artist Statement
My work primarily draws on forms and imagery observed in plant life, while exploring the physical and non-physical realm of our world. Integrating elements of growth, division, fusion and containment, I mainly create with clay and cast iron. Both materials involve processes integral to the work, mainly transformation through fire. These earth materials become new objects with new meanings; metamorphosis through heat and flame.
September 11-15
Theresa will be leading educational workshops in area schools. Students will learn about the dynamic process of casting as a method for making art while creating their own scratch molds, which will be poured along with Theresa's piece at the public event on September 28.
September 28
The public is invited an iron pour event at Crystal Mountain. This experience of an iron artwork being formed is an interesting and exciting opportunity to see inside the creative process of a professional artist-in-residence and to learn about how ideas and inspirations can be manifest into tangible form.
---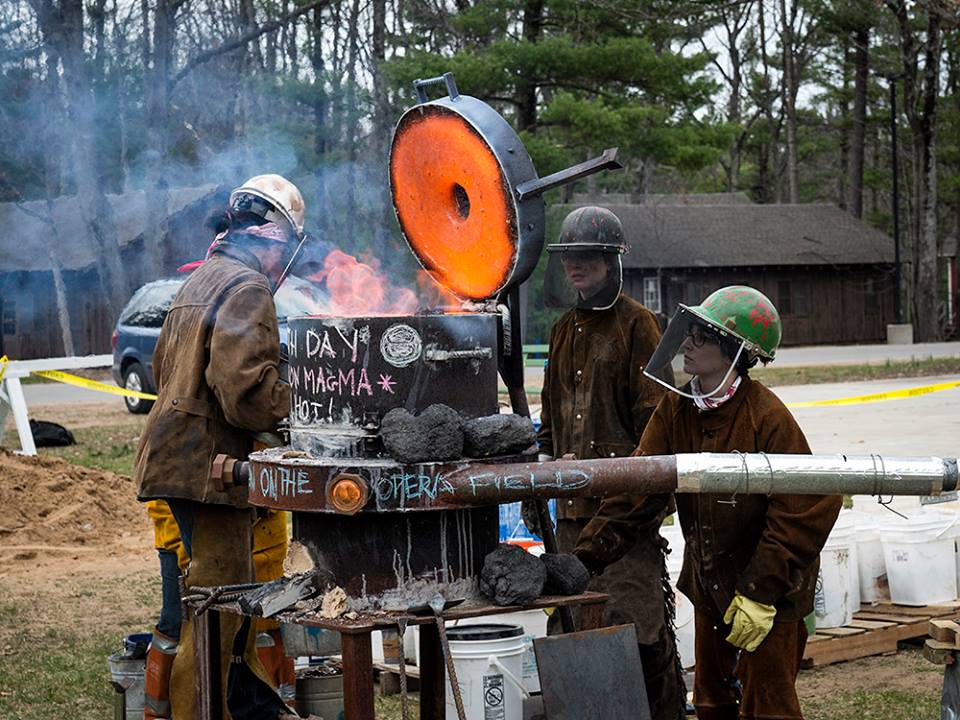 September 28
Iron Pour Event
Drop in between 11:00am – 4:00pm on Thursday, September 28 for a public event as Theresa Smith's work comes to life. At this "iron pour," scrap iron is melted in the 3,000° heat of a special furnace. The iron is then poured into the "scratch molds" created by students in their workshops, as well as into the form the artist has made based on her investigation of natural shapes in the Art Park.
It is an exciting display of art and craftsmanship and science brought together to create something new and meaningful.

---