We continue to build our reputation as a distinguished art park by committing to artistic excellence; providing enriching learning opportunities; engaging every person who enters the Art Park; and stewarding our natural, human, and economic resources.
Artistic Excellence:  We strive to present artwork that exemplifies creative expression and innovation; is of the highest quality, significance, and merit; and offers viewers fresh insights.
Education:  We believe the arts can be a springboard for enhanced learning and are integral in the development of the whole person.
Diversity and Inclusion:  We strive for diversity in our leadership, exhibitions, presentations, and programs by involving people of all abilities and backgrounds and are committed to sharing social and cultural perspectives outside the dominant narrative.
Stewardship:  We value our entrusted resources and creating a sense of place through active stewardship.
Wellness:  We provide a healthy environment conducive to physical, intellectual, and emotional well being.
Focus Areas:
Strengthen the impact of our organization.
Increase visibility through heightened outreach and collaboration.
Commit to comprehensive diversity and inclusion.
Ensure the growth and sustainability of our organization.
Improve our "sense of place" through active stewardship.
Financials: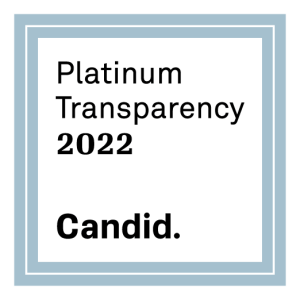 Plans:
Michigan Legacy Art Park opened to the public in September 1995, after years of concept development and site planning. The first installations of art were by artists Bill Allen, Lois Beardslee, Gary Kulak, Michael McGillis and David Barr. The original goals of this new sculpture park were to:
Exhibit contemporary works inspired by Michigan history;
Provide a forum for high quality and diverse arts presentations;
Engage and educate the public through interactive visitor projects and artist residency programs;
Support schools through the development of programs that integrate art into a variety of subjects.
Current Programs and Activities:
Recent Accomplishments:
Increased capacity of the organization by hiring a new Executive Director in 2018, hiring a Managing Director in 2020, hiring an Artistic Director in 2016, and hiring an Education Director in 2014.
A master plan for the physical development of MLAP was completed in 2012. The Art Access for All Campaign raised nearly $380,000 by June 2016 to implement the master plan. The following capital improvements have since been made with the support of many generous donors:

Purchased an all-terrain, six-passenger vehicle to allow access to the upper trails for people with limited mobility and to aid in park maintenance.
Built an ADA compliant arrival area and 1/4-mile trail from the parking lot to the amphitheater
Rebuilt the amphitheater featuring a new deck and outdoor furniture
Expanded and named the Mo and Linda White Discovery Grove—the art education, exploration, and exhibition area for children
Installed Communications Vine, a sculpture by Eric Troffkin
Commissioned and installed six new artist-designed benches
Built a garage to store for the ATV, outdoor furniture and other Art Park tools and materials

Held the first field trip for students with disabilities on May 24 in partnership with Arts for All, TBAISD and TCAPS.