There are many ways to discover, explore and enjoy Michigan Legacy Art Park. The park is open every day, year-round, from dawn to dusk — and has been since 1995.
Daily Admission Fees
(as of 1/1/2023)
$10 adults, $5 children over 5 years, $20 for families.
Veterans and Active Service Members: Free
Annual Passes available here – Starting at $25/Person
Location
Michigan Legacy Art Park is located on the grounds of Crystal Mountain.
Get Directions Here

Get Moving!
You can get your heart pumping up and down the hills of our beautiful two miles of hiking trails. You will discover over 50 sculptures, over 30 poetry stones, and all the natural beauty you'd expect from northern Michigan hardwood forests.
View the Park Map
Keep it Casual
Pick up a trail map at the trailhead and take your time with the sculptures. Come back again and check out different areas of the trail each time. Interpretive signs will help you grasp the meaning of the works.
Download the Trail Map (PDF Format)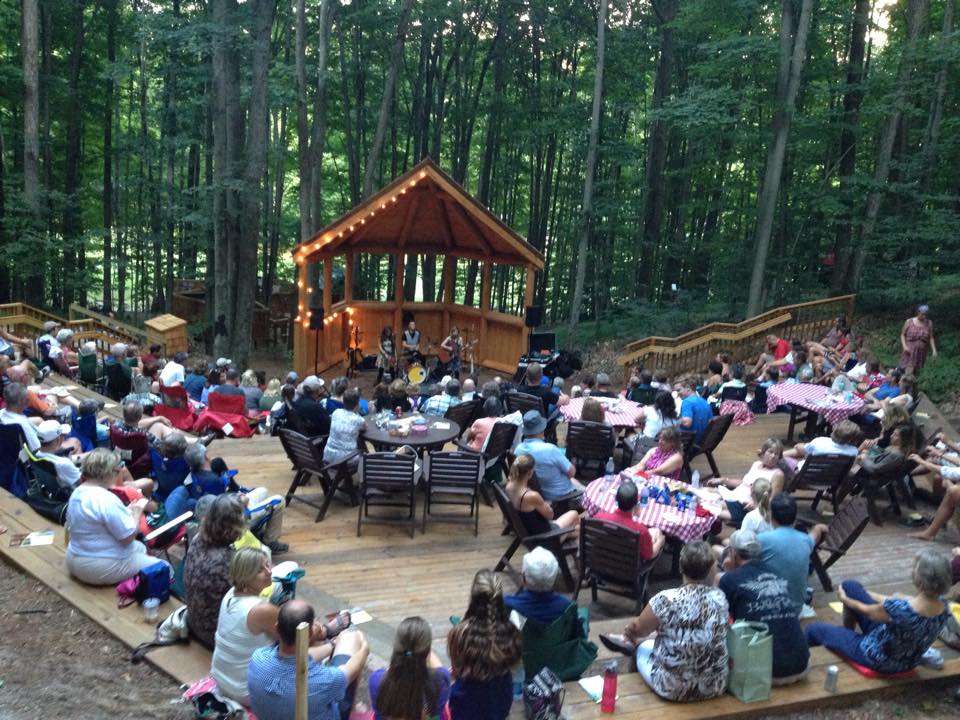 Tunes Among the Trees
A concert in the park is a fantastic reason to visit for the first time. From folk to latin, classical and rock, there is something for everyone at our unique outdoor Summer Sounds concert series.

---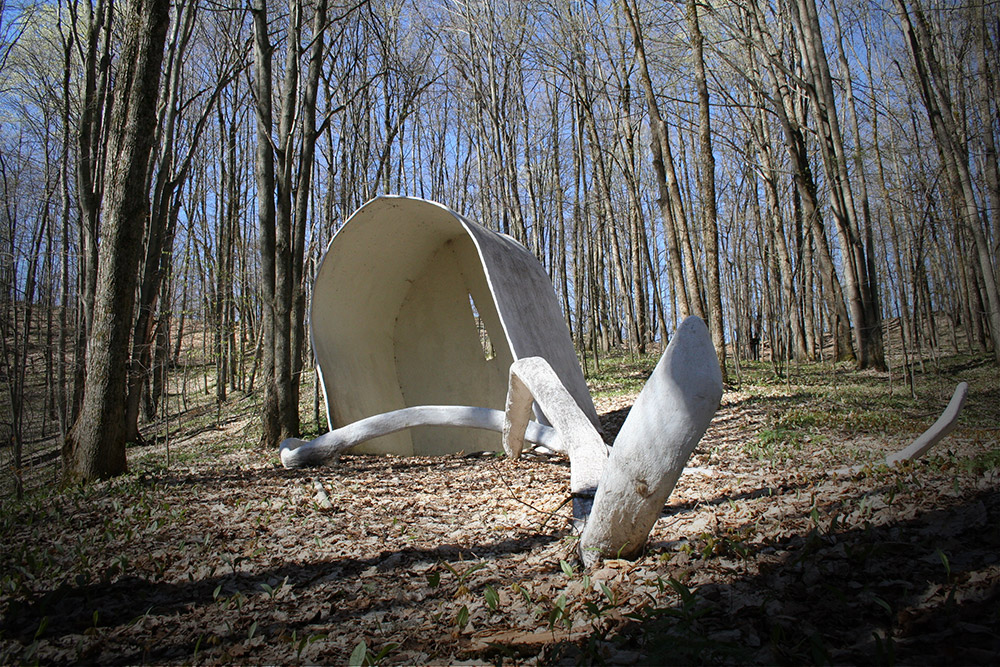 Go with a Pro
We have guided tours scheduled throughout the summer months, and private tours are available with a reservation.  Limited availability and must be scheduled at least one week prior.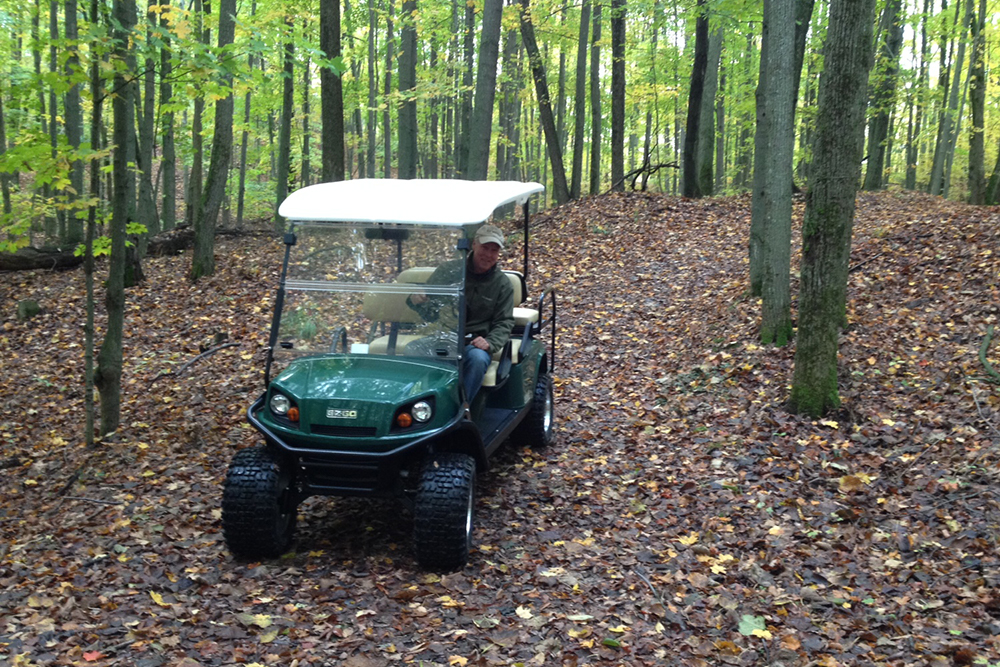 Ride in style
Those with limited mobility can reserve a ride on our all-terrain golf cart. Contact us to make your reservation at [email protected] or call 231-378-4963.  Limited availability and must be scheduled at least one week prior.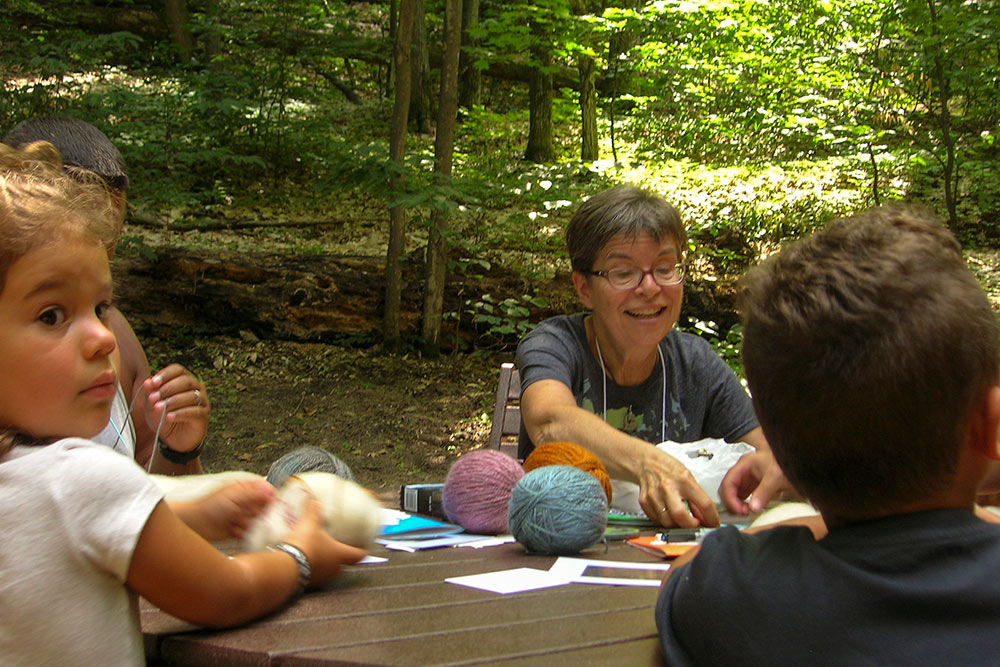 Drop-In Workshops
Discover more personal connections to art and nature when you drop in for our all-ages interpretive workshops.
View The Event Calendar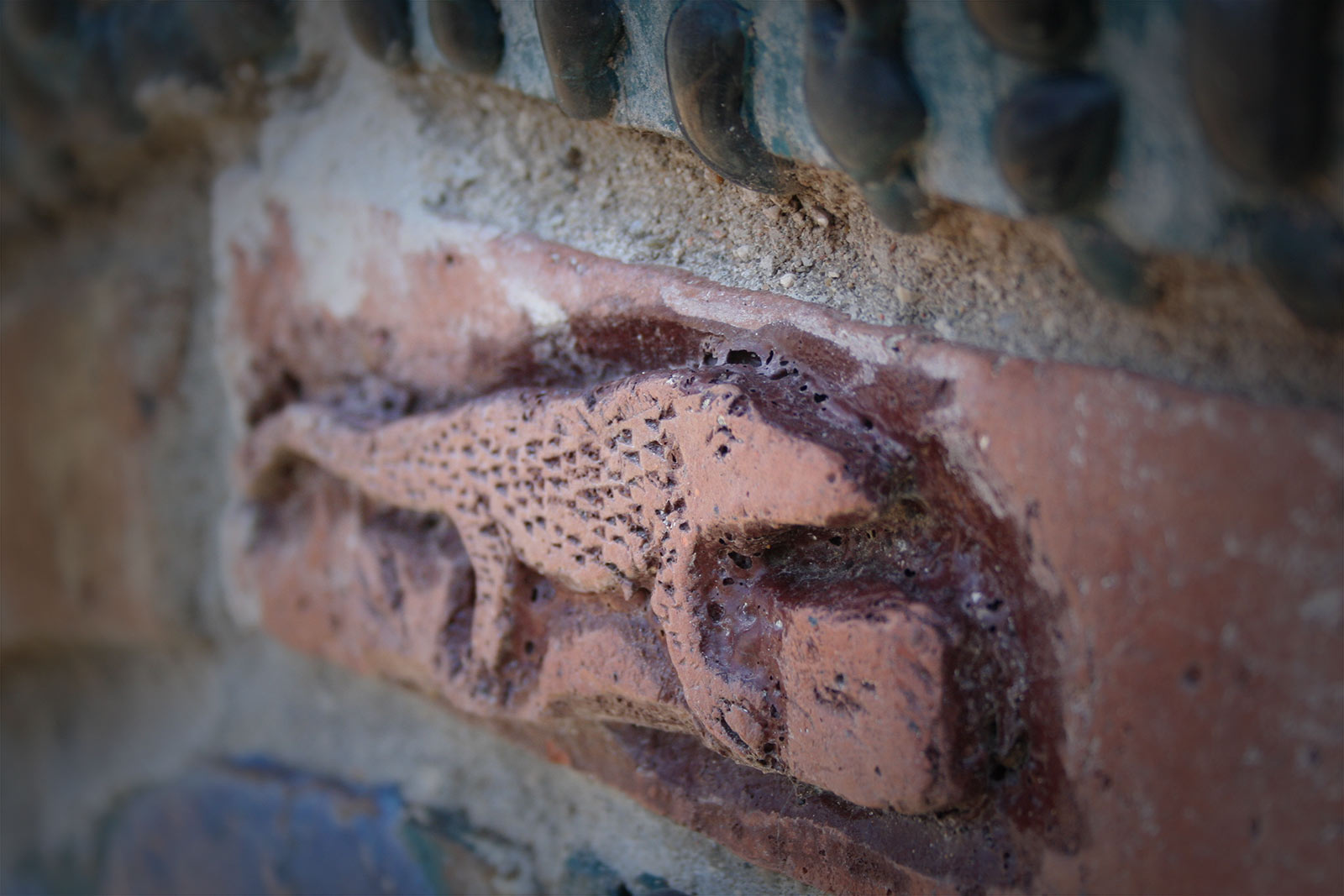 Up Close & Personal
Take some time studying the different sculptures in the park. Each piece has details easily missed at first glance. Get a good look at some you may have missed before.
Fun Art Park Activity Downloads
---
Guidelines
Stay on marked trails—watch for exposed tree roots
No bicycles or personal golf carts on the trails
Be aware of golfing near the pathway – stray golf balls may fall within the Art Park
Dogs are allowed in the Art Park. Owners must keep them leashed at all times and pick up after them.
The trails are dirt and may have occasional rocks and roots in the path. Closed-toe, athletic or hiking shoes are recommended. Wear comfortable clothes appropriate for the season.
Please leave no trace—put trash in receptacles located near the picnic tables and the amphitheater.
Smoking is prohibited in the Art Park.
Climbing on the sculptures is prohibited for your safety and to preserve the integrity of the art.
In the winter months, hikers are encouraged to wear snowshoes as boots damage the groomed ski trails. If there is not a significant snowfall, boots are permitted on marked trails. Skiers move fast on the trails, they always have the right-of-way.

Accessibility
A barrier-free arrival area and ¼-mile trail welcomes guests of most abilities. This new trail, funded in part by a grant from Rotary Charities, was built according to ADA standards for recreation trails and never rises above a 10% grade. It meanders through the woods from the trailhead to the amphitheater.
Cart Rides
Please Note: Golf Cart Tours will resume in 2022. Guests who are unable to hike the rest of the trails, may request a tour on a golf cart, May – September. Contact us to make your reservation at [email protected] or call 231-378-4963.
Concert Accessibility
All concerts and special events are accessible. Rides from the parking lot to the amphitheater are always available beginning at 6:15 pm on concert nights.

---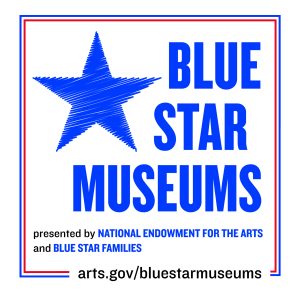 Michigan Legacy Art Park is proud to join museums nationwide in the Blue Star Museums initiative, a program that provides free admission to currently-serving U.S. military personnel and their families during the summer. Blue Star Museums is a partnership between the National Endowment for the Arts and Blue Star Families, in collaboration with the Department of Defense and museums across America. Join us this summer for free – we want to extend a big thank you to our veterans and their families!
At the Art Park, Fallen Comrade is sculptor David Greenwood's stylized interpretation of a P-51 "Mustang"- a fighter plane that played a dominant role in World War II air battles. This sculpture is, in part, a tribute to the valor and skill of the famed Tuskegee Airmen, the African American squadron of fighter pilots whose World War II record was heroic on two fronts—in air combat as well as in breaking the barriers of racism in the U.S. military.