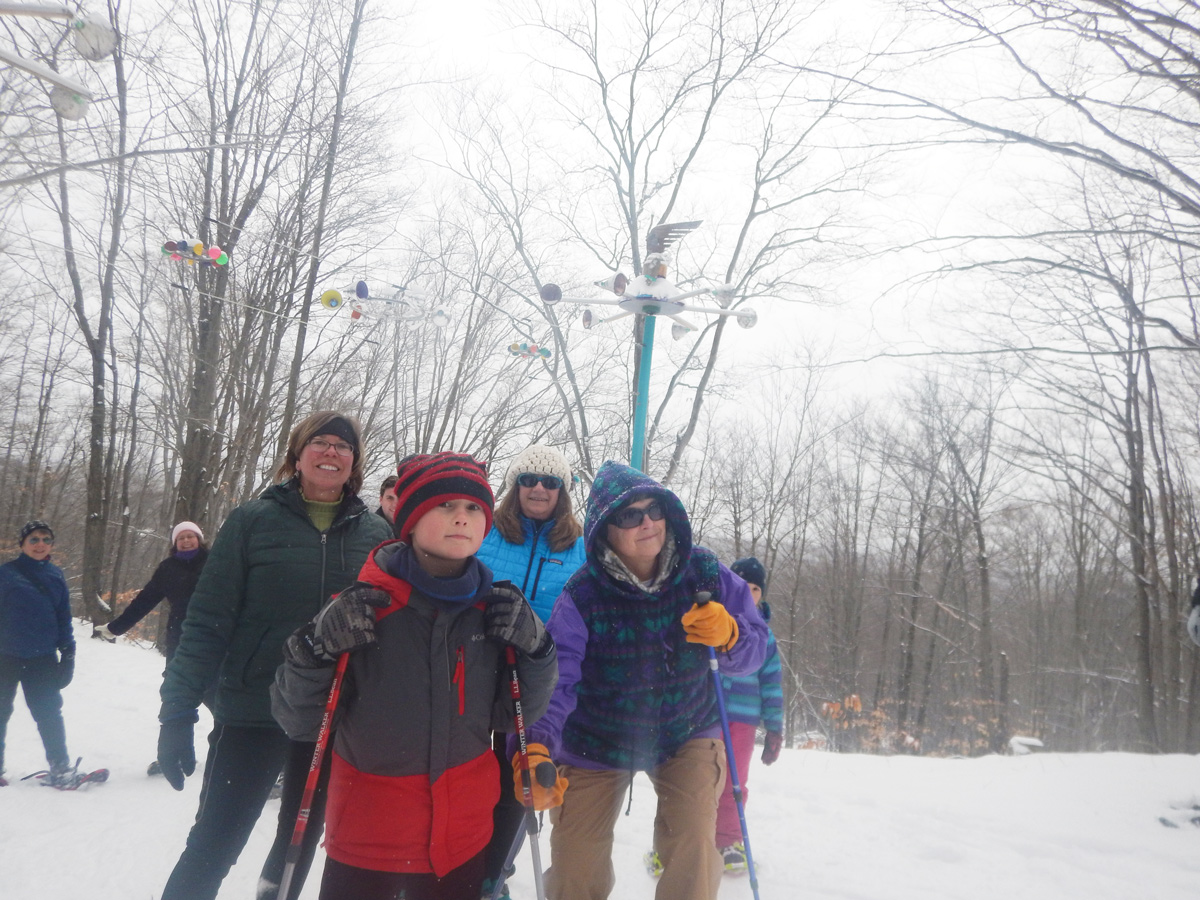 Winter Snowshoe Tours
Winter is a wonderful time to explore Michigan Legacy Art Park! Snow offers a new challenge to the terrain and a fresh perspective to the art.
Winter Tour Details
---
A guided hiking tour through Michigan Legacy Art Park can open your eyes to the sculptures in new ways you may miss on your own.
2018 Tour Schedule
No reservation necessary. Free with park admission.
Meet at the Art Park trailhead.
Winter Snowshoe Tours
Sundays in January
2:30 – 4 p.m.
Winter Tour Details
---
Wild Flower Nature Tour
May 20:Observe and learn about the wildflowers growing among our sculptures on this environmental education tour.
Storytelling Tour
June 24:Master storyteller Jenifer Strauss will lead this hike through the park and delight with stories along the way. Recommended for all ages..
Storytelling Tour
August 26:Jenifer Strauss returns with more stories. Recommended for all ages.
Artist Dewey Blocksma
September 23: Join Art Park artist Dewey Blocksma for an interesting perspective and special insight on the sculpture collection, with a particular focus on his sculpture The Wheels of Progress.
Fall Color Tour
October 28:
Our guide will lead the way as we experience fall colors in the Art Park.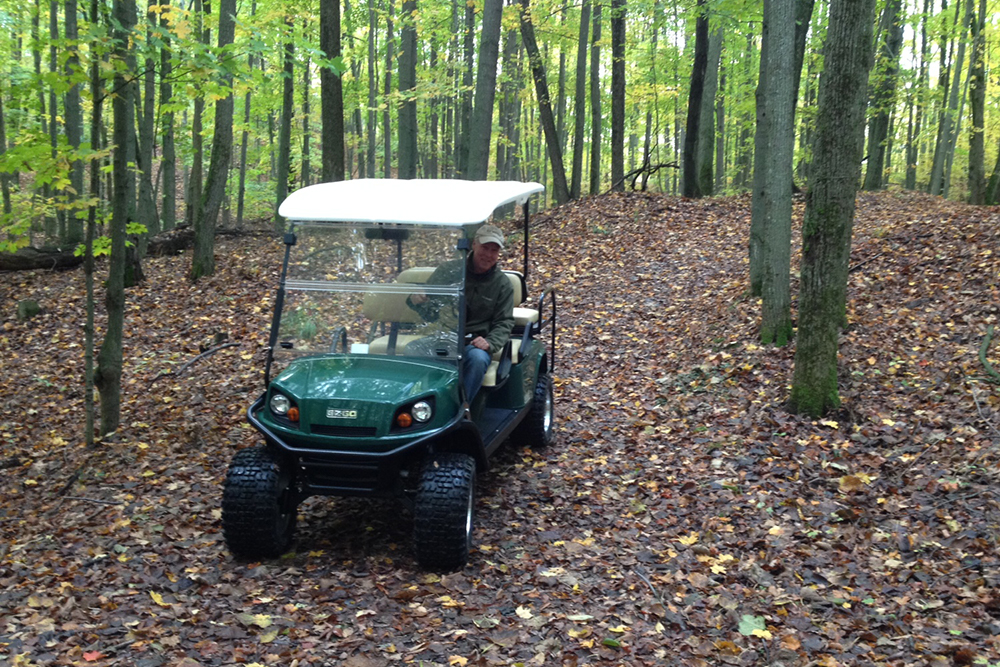 Cart Tours
10:00am
Wednesdays and Saturdays
June 24 – August 12
Reservation required.
Tours on our all-terrain golf cart are available to guests who may be unable to hike the rustic, hilly trails. Because seating is limited to five passengers, advanced registration is required. Please call (231) 378-4963.
Contact Us
---