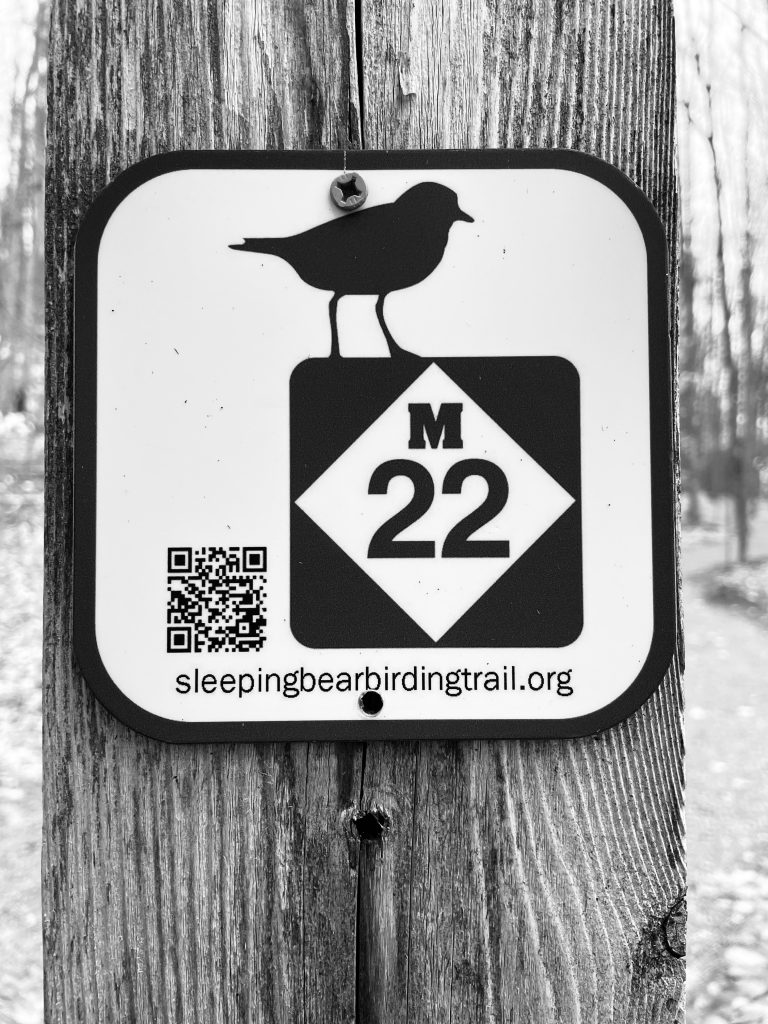 Guided Birdwatching Hike
2nd Saturday Each Month (April – October)
10:00 AM – 11:30 AM
Free with Art Park admission
2023 Dates
April 8
May 14 (Sunday)
June 10
July 8
August 12
September 10 (Sunday)
October 14
Join Executive Director and birding guide Angie Quinn on a birdwatching hike through the Art Park! In the midst of a 30-acre preserve—and part of the Sleeping Bear Birding Trail—Michigan Legacy Art Park offers ample opportunity to view or hear a variety of Michigan birds.
Meet at the trailhead at 10:00 am, rain or shine.
Cancellations for severe weather only. (check Facebook 1 hour prior to hike for confirmation)
View EVENT CALENDAR for dates.
Plan approximately 1.5 hours and binoculars are recommended but not required.
A limited number of binoculars will be available on a first-come first-served basis
---
Birding resources from Michigan Audubon:
Identifying an unknown bird is a breeze with online bird guides and smart phone apps. These fantastic electronic field guides provide species information including identification tips, range, habitat, photos, and audio clips.
Smartphone Apps

Merlin

Pros: 400 species; Easy-to-use ID search for beginning birders; Free!

iBird

Pros: Bird ID search; Illustrations and photos; Ecology info; Song pattern ID

Audubon

Pros: 771 species; Bird ID search; Designed for the experienced birder; Find a bird in your location/date
Bird Identification / Species Information

The Cornell Lab of Ornithology's All About Birds
National Audubon's Guide to North American Birds