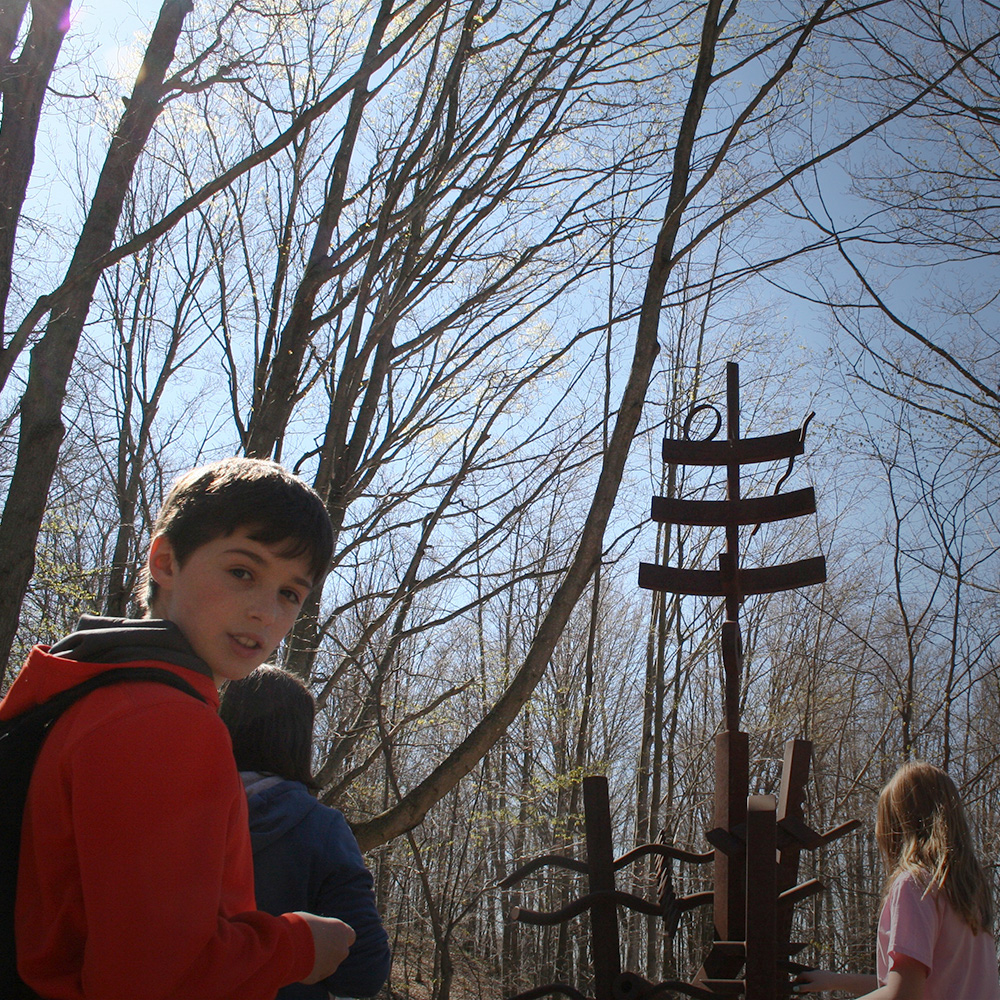 Looking to Learn
While Michigan's schools are being asked to do more with less, Michigan Legacy Art Park helps educators fill the gap by offering valuable learning opportunities.
The sculptures serve as inspirational starting points for topics in history, geography, science, language arts, and environmental studies.
Learn About Field Trips
---
My son raved about the Art Park field trip. He has never really appreciated art until that day. I could not get him to stop talking about it and when I commented that he's always said he didn't like art, he responded, "I feel different now, Mom. Art is fascinating," [MLAP] made the difference in his feelings about art…for a lifetime. A parent, Frankfort, MI
Education Grants
Teachers and administrators are encouraged to apply for grants to help with arts education and the costs associated with field trips.
Grants Available
Current Research