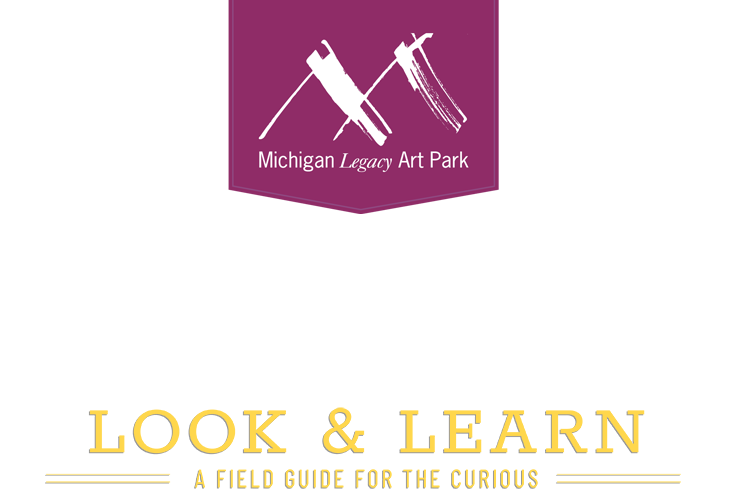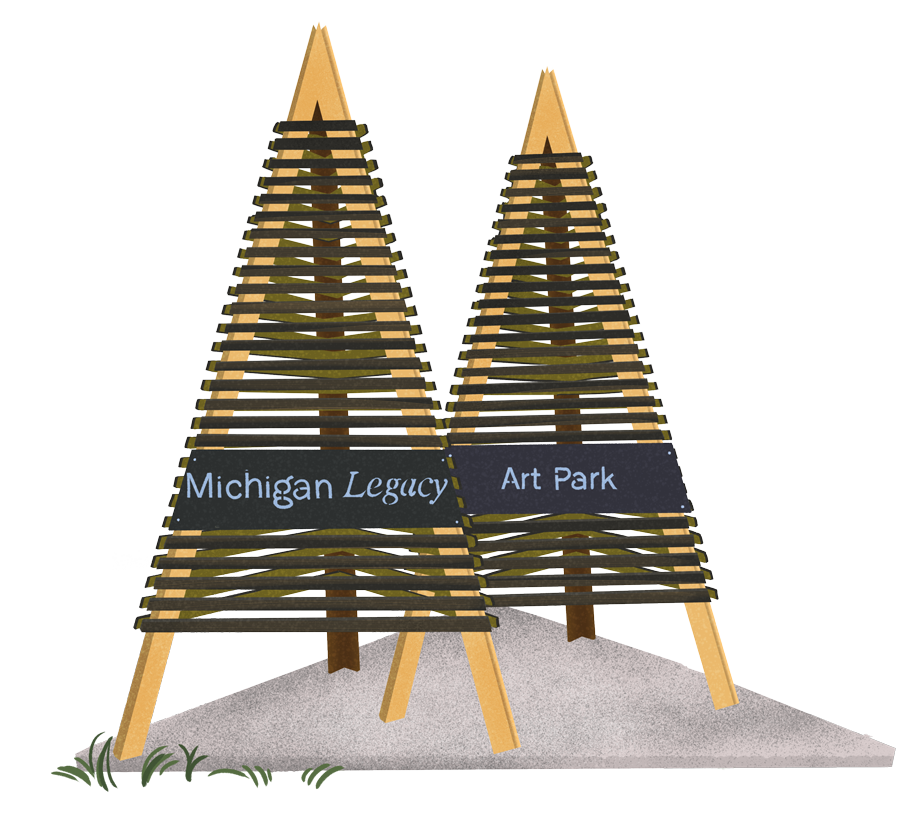 Greetings curious visitors of all ages! We hope you like our Field Guide to the Michigan Legacy Art Park and all the new activities, trivia, and fun we created to make learning about Art, Nature and History a true adventure!
Use these guides to plan or make your trip to the Art Park even better—or at home online to explore all the park's collection has to offer from wherever you are.
Explore the Field Guide Online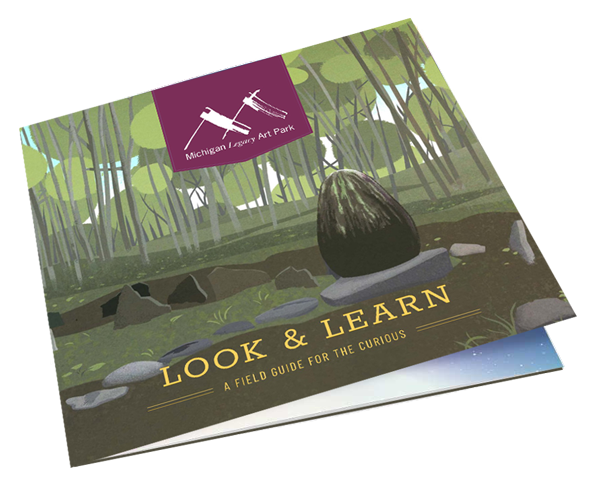 Look & Learn Activities: The Art Park at Home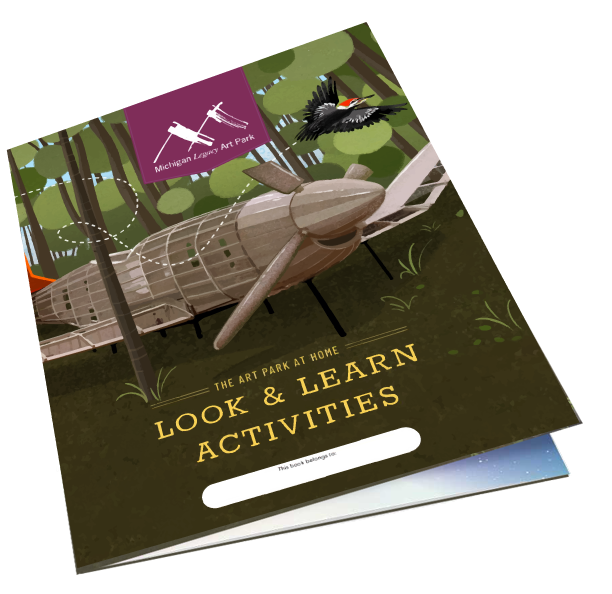 "Look & Learn" was made possible with generous support from The Legion Foundation, Rotary Charities of Traverse City and the Michigan Council for Arts & Cultural Affairs—and by everyone who loves the Art Park and gives time, donations, and talents to our mission of inspiring guests of all ages by celebrating Art, Nature and History together.