Discover for yourself the stories of Michigan's cultural and natural history brought to life through art. Our 30-acre wooded preserve offers an art and hiking experience that is uniquely "northern Michigan."
---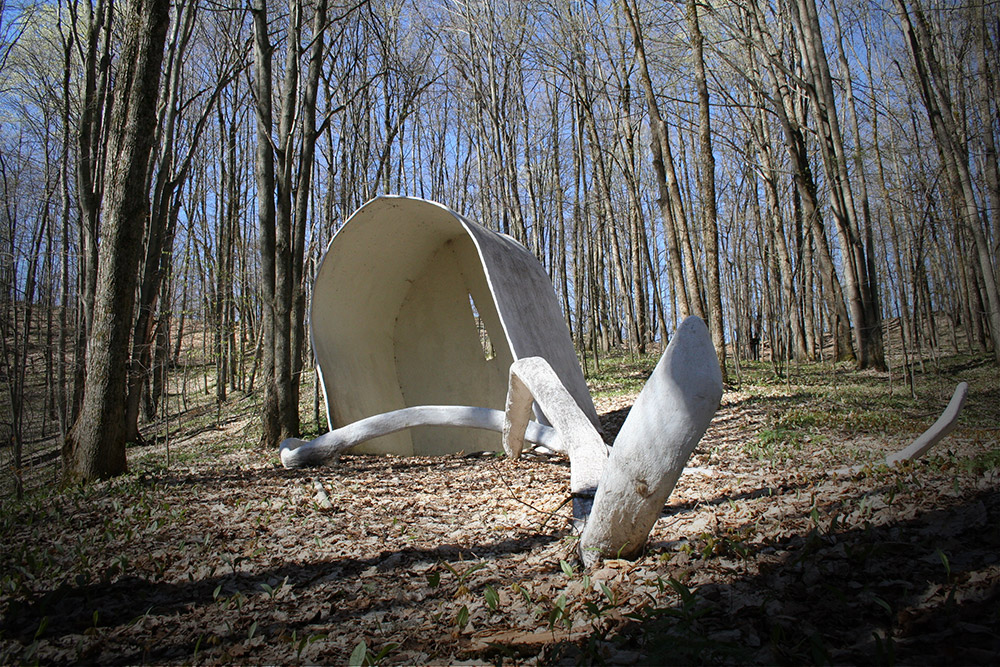 Artwork
The fifty-plus sculptures in our permanent collection, as well as our rotating exhibits and poetry stones, connect visitors to our shared cultural and natural history.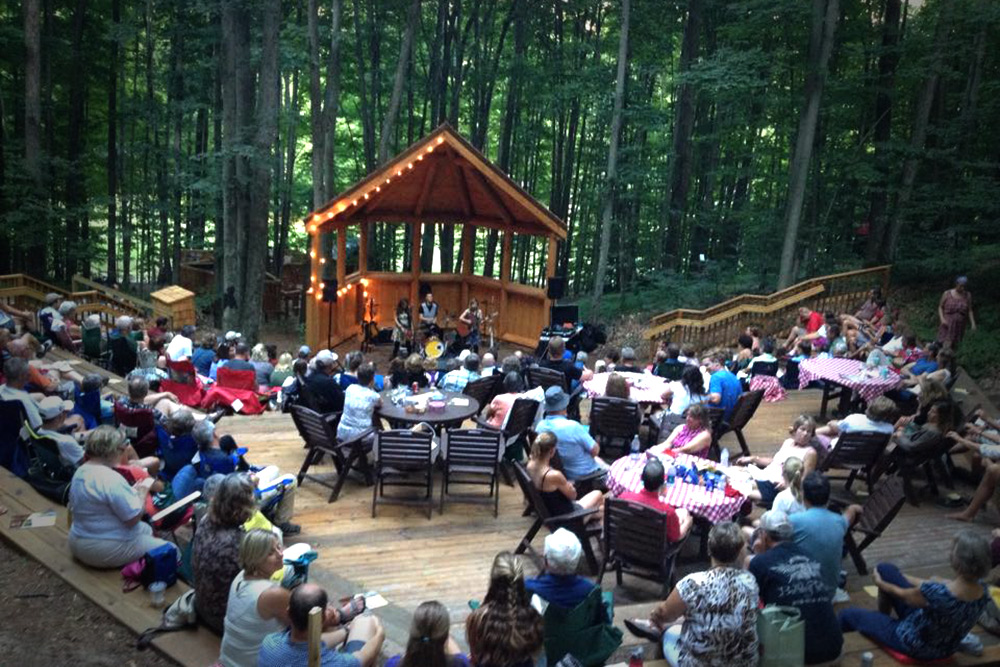 Events
Check out the upcoming events at the Art Park!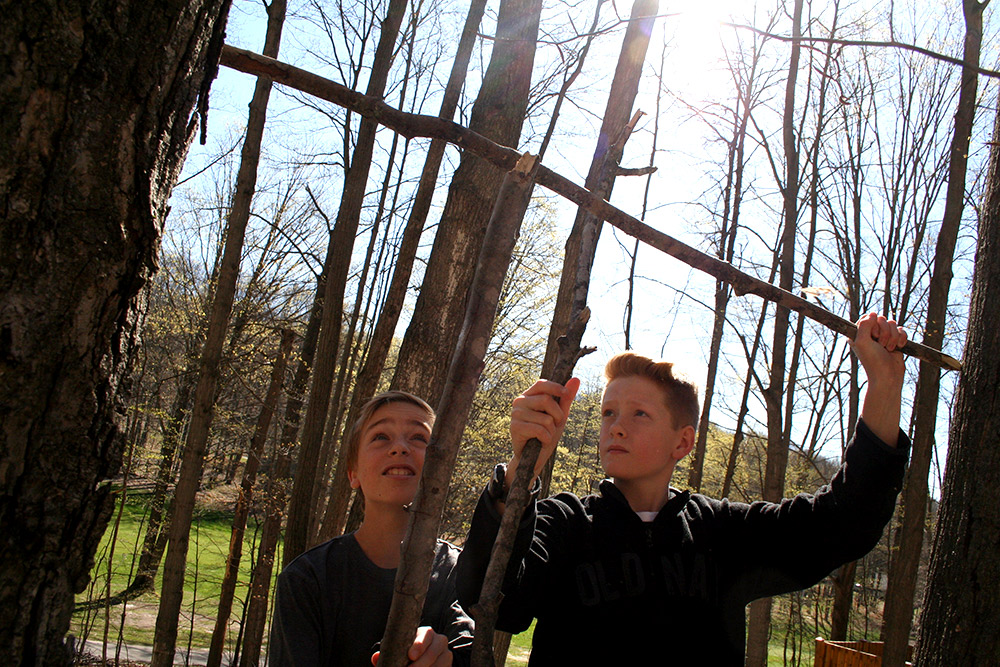 Education
Hundreds of area students visit the art park on school field trips every day. Our Looking to Learn resources help teachers integrate the park trip with classroom learning in math, science, and history.
Plan Your Visit
Art must be more than a noun, more than a decorative object that resides outside of self. It must penetrate the consciousness. It must become a state of being. It must dwell within, awakening insight.
David Barr, Art Park Founder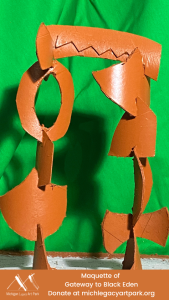 We'd love your help to "Build a Sculpture!" A new sculpture
, Gateway to Black Eden
, by
Detroit artist M. Saffell Gardner
, will be installed as part of the permanent collection at the Art Park. Standing over fifteen feet tall, this monumental steel artwork is the artist's expression and reflection of the African American lake resort experience in America during years before passage of the Civil Rights Act in 1965. It specifically recalls Idlewild, a traditionally African American resort near Baldwin, Michigan.
This new sculpture at the Art Park will supply opportunities for students to learn more about Michigan's history, and spark conversations about where we've been and where we are going. Consider supporting it today and help us build a sculpture!
This sculpture will also be the first at the Art Park to include music and spoken word. Detroit Bassist and Composer Marion Hayden and author Melba Joyce Boyd are composing a new composition to go with this new sculpture. A recording will be activated through a QR code on the sculpture signage. We also hope to include a performance at the Art Park during the summer of 2023 at the Amphitheater.

Please consider supporting this new sculpture.
Our staff and board members have committed to matching the first $2,000.
Double your impact today.
Build a Sculpture! Donate today
---
We have a WISH LIST!
We appreciate your support in this way too. We have a list on Amazon!
To learn more, visit here!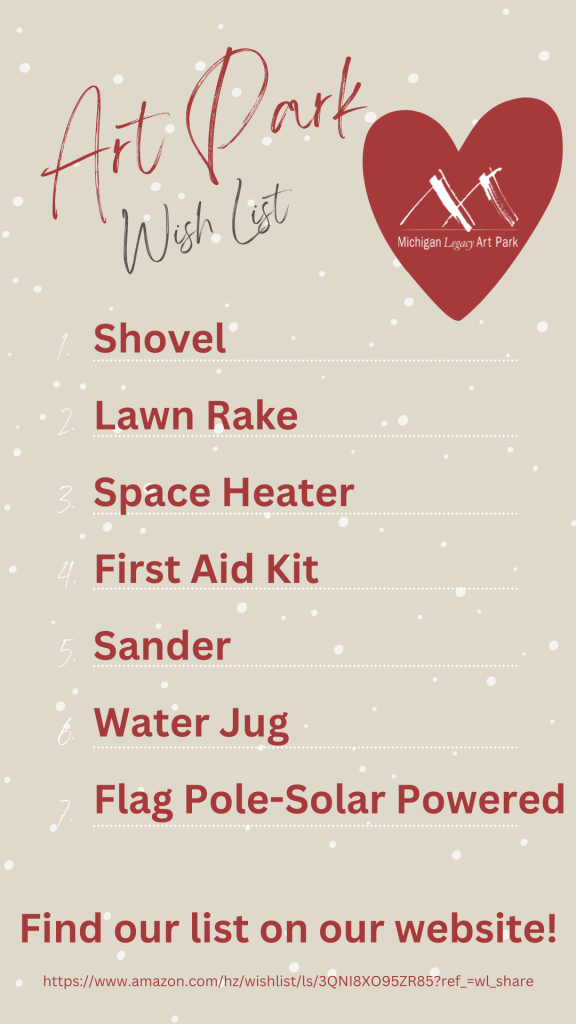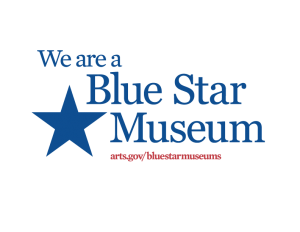 ---