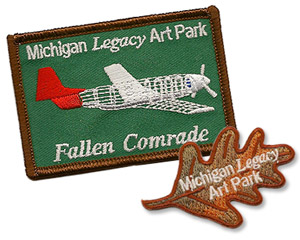 Earn a scout patch at Michigan Legacy Art Park! The Art Park offers three patches to scouts of all age groups: the general Leaf patch; the Fallen Comrade patch and the Steward patch.
The new Steward patch can be earned by volunteering in the park, by helping with community service projects that range from Art Park clean-up to helping maintain the artwork.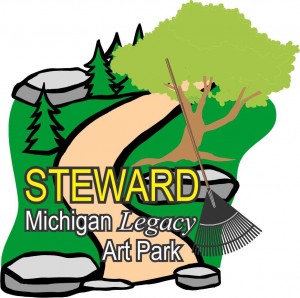 For more information on setting up a visit to the park and earning the Steward patch, contact patricia@michlegacyartpark.org.
Simply follow the links below to download our Leaf patch and Fallen Comrade patch activity workbooks. Then visit the Park, complete the required activities, and drop it in the mail to earn your patch!
Community service opportunities including trail and sculpture maintenance are available. Contact the Art Park office to schedule a time by calling 231-378-4963.