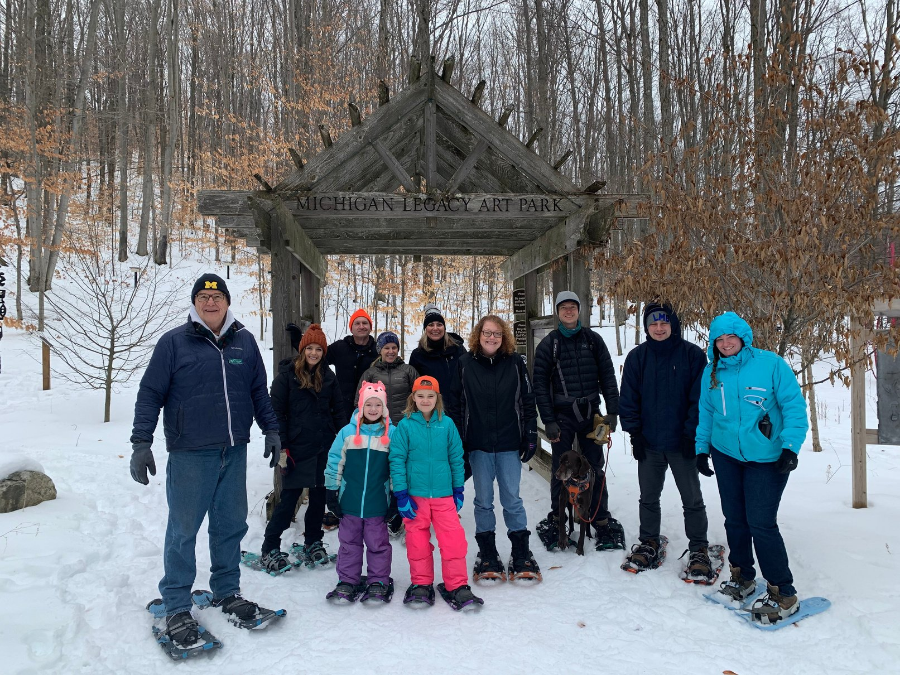 Winter Hiking at the Art Park
Winter is a wonderful time to explore Michigan Legacy Art Park! Snow offers a new challenge to the terrain and a fresh perspective to the art.
The Art Park is open for snowshoe hikes every day, all winter.
Important Guidelines
Sections of the Art Park trail are shared with x-country skiers from Crystal Mountain.
For the safety of all, we ask all snowshoe hikers to please follow these important guidelines:
Always be aware of x-country skiers. They move quickly and quietly.
Skiers always have the right-of-way. Please move aside to allow skiers to pass.
Please keep to the side of groomed ski trails whenever possible.
Absolutely no boot hikers are allowed on groomed ski trails. Please use snowshoes for winter hikes.
---
---