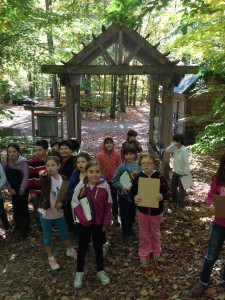 Mission: Michigan Legacy Art Park inspires awareness, appreciation and passion for Michigan history, culture and environment through the arts.
Goals:
Install outdoor sculpture;
Exhibit contemporary works inspired by Michigan history;
Provide a forum for high quality and diverse arts presentations;
Engage and educate the public through interactive visitor projects and artist residency programs;
Support schools through the development of programs that integrate art into a variety of subjects and link to the school curriculum.
Current Donors:
Plans:
Art Access for All campaign:
Financials:
Current programs and activities:
Recent Accomplishments:
Increased capacity of the organization by increasing executive director position to full-time, hiring a part-time Education Director and a part-time Communications and Special Projects Manager, and contracting a sculpture conservator.
In accordance with the strategic plan, a master plan for the physical development of MLAP was completed in 2012. The following capital improvements have since been made with the support of many generous donors:

Purchased an all-terrain, six-passenger vehicle to allow access to the upper trails for people with limited mobility and to aid in park maintenance.
Built an ADA compliant arrival area and 1/4-mile trail from the parking lot to the amphitheater
Rebuilt the amphitheater featuring a new deck and outdoor furniture
Expanded and named the Mo and Linda White Discovery Grove—the art education, exploration, and exhibition area for children
Installed Communications Vine, a new sculpture by Eric Troffkin
Commissioned and installed six new artist-designed benches
Built a garage to store for the ATV, outdoor furniture and other Art Park tools and materials

Held the first field trip for students with disabilities on May 24 in partnership with Arts for All, TBAISD and TCAPS.