Bouquet
2021 – Fallen trees, concrete, steel
Size 10′ x 4′
Joshua Kochis, American, Born 1992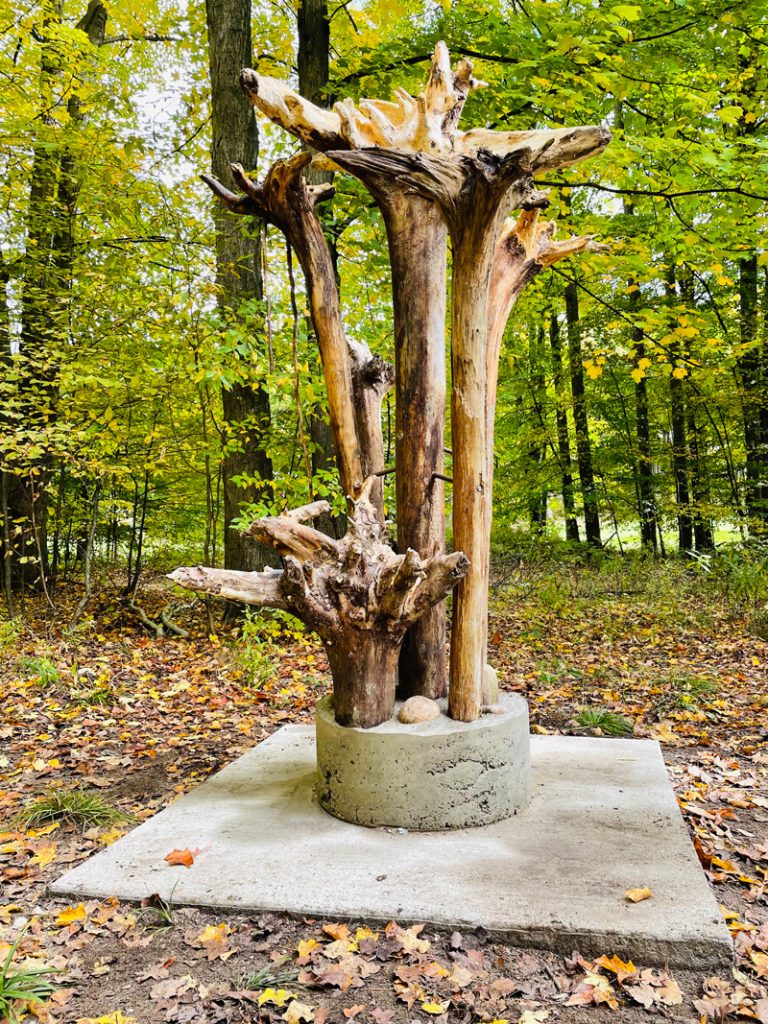 Created in 2021 as part of the David Barr Artist in Residency project, Bouquet portrays how everything in nature eventually falls, and yet continues to have a purpose. These trees fell during a storm at the Art Park and have been given a second life, or reanimation, as a bouquet, while providing a metaphor for the concept of resilience.
The artist was inspired by the work of prehistoric people who carried objects to far distant places and erected them as art and ceremonial installations, providing them with power from the interaction. As the artist carried these trees down hills and through valleys to their current location, he got to know each tree. He hopes to have empowered them to be positive and uplifting in their role as a new object.
How have you experienced resiliency or a new start during your life?
This artwork was supported by the David Barr Legacy Artist Residency program.