We are so excited to have indie folk duo Channing & Quinn bring their unique blend of musicianship and theatrics to the Michigan Legacy Art Park amphitheater stage on July 8 as part of the Summer Sounds concert series.
New to Michigan, this group initially flew under our radar as we were curating the list of performers for the season. It was when we reached out to other Michigan musicians to ask "who would you want to see perform?" that "Channing & Quinn" was mentioned again and again.
Known for their entertaining, theatrical stage presence, the two also push boundaries with multiple instrumentation between them—playing guitar, ukulele, accordion, drums, glockenspiel, banjo, looping vocals, and tap dancing. Their wide and unusual variety of talents and delightful personalities shine through in their live show, making it a fun and enjoyable concert for all ages.
Tickets are available online right now, and also at the door Friday night.
Summer Sounds: Channing & Quinn
Friday, July 8
7:00pm
Adults: $10; Kids 12-and-Under: Free
Buy Tickets
---
Interview With Channing & Quinn
---
You were a Nashville band for how long? But now you are based in Grand Rapids. What was it that brought you to Michigan?
We were in Nashville for about 9 years, but the last few of those we were on the road touring almost non stop. On one of those tours our paths crossed with Brian Vander Ark of The Verve Pipe, and he invited us up to Michigan to play a show with him. We had never been to Michigan, so we made the trip, and then kept making the trip over the next year or so until we were dividing our time between Michigan and Nashville. Eventually we had enough shows booked one summer to decide to make the (what was supposed to be temporary) move to Grand Rapids. Obviously we're still here!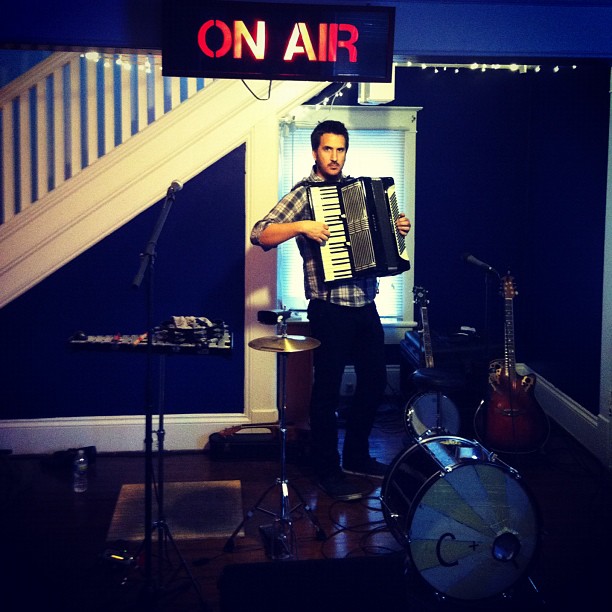 Your new album is titled "Up North" which instantly resonates with just about anyone around here. What inspired the title?
Well, first the obvious reason which is this is the farthest North we've ever lived, and the album was written and recorded here, but we also love the idea that whenever anyone around here is going on vacation they just say they're going "Up North". It's like the code word for fun!
What's been the best part of living in Michigan for you so far?
We love the people, and we feel like we've been instantly welcomed into a community of artists and creatively minded people with open arms. Also the water! Coming from a landlocked state like Tennessee, it's amazing to be surrounded beaches and lakes. We're trying to take full advantage!
How does the Michigan music community compare or differ from that in Nashville?
There is no denying that Nashville is a music town, and it keeps growing like crazy which is a good and bad thing if you're a musician living there. We were able to really find what our sound was (and wasn't) by playing in that town and were surrounded by some of the best players in the country, but there comes a point when you realize you are playing to a room full of other musicians. The scales in that respect are skewed, whereas in Michigan it's refreshing to be a part of a scene where people still go out to hear music, and are excited about it. That in turn gets us excited to play but also promote music in the area and be a part of the growth that's happening here.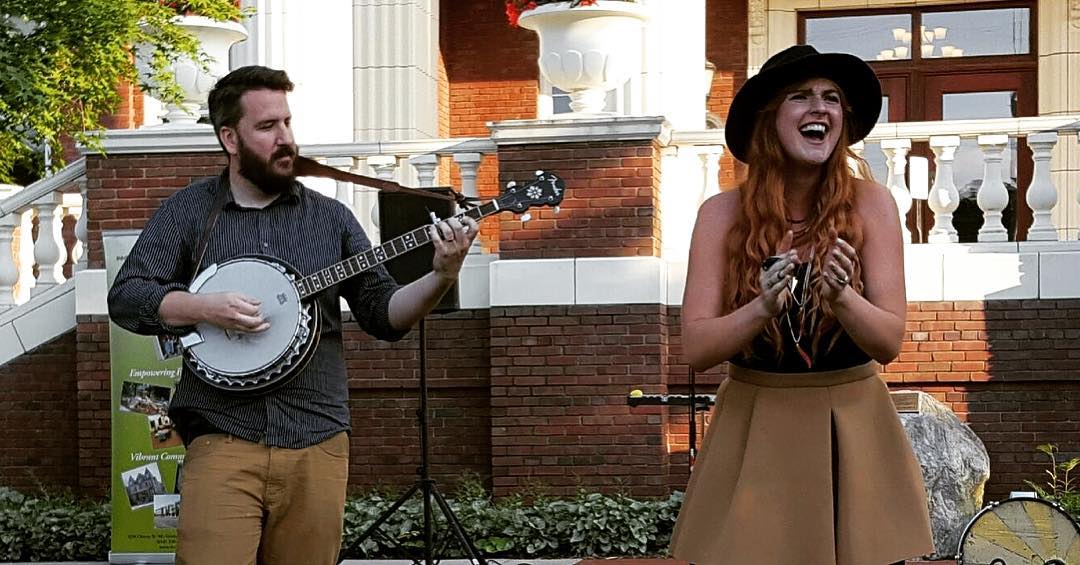 How did the two of you start creating music together?
We met doing a show at a theater in the mountains of North Carolina, and quickly realized that our separate influences and styles could maybe create something unique. From there, we kind of moved to Nashville on a whim, because "that's where the music is, right??"
Obviously the way you incorporate many different instruments, several of which are fairly unusual for the type of shows we see up north, is a big part of your appeal. Did you start out creating music with accordions, banjos, glockenspiels, tap shoes, etc.? Or did it grow over time?
It used to be so much easier! Just a guitar to carry into a venue and we were good to go! But Quinn has a talent for picking up instruments and we love incorporating different sounds into a show. So slowly we started adding instruments and songs were able to take on a whole new character with the instrumentation. Channing has a background in musical theater, so the tap dancing was something she'd learned early on, but it was a really fun way to put some rhythm into the show, and it's always a crowd pleaser, too! Now we have a full band set up for just two people, but it makes it a lot more interesting for us and hopefully the people listening!
How do you feel about performing at the Art Park for Summer Sounds?
We love the summer concert series that so many towns in Michigan put on. Summer up here is glorious, and what better way to take advantage of it than head outside to hear some music! We also feel it's so important for the arts to be accessible to everyone, and this is the perfect way to make that happen.
When someone attends your show, what do you hope they walk away feeling or saying or doing?
We hope they walk away smiling and thinking that was a fun show, but also being able to relate and identify with the music. We love adding some humor and theatrics to our songs, but there are definitely songs that are vulnerable and heartfelt, so hopefully we're all in the moment together!

Any surprises in store for this week?
We always have a few tricks up our sleeves. 🙂
What albums are you enjoying this summer?
We're loving the local scene up here!
The Go Rounds – Don't Go Not Changin [note: The Go Rounds also perform at Summer Sounds on July 22]
Vox Vidorra- Promised Land
Flint Eastwood- Small Victories EP
Brother Adams- Blood
We could go on and on!
---
Buy Your Channing & Quinn Tickets Today
Don't miss Channing & Quinn live at Michigan Legacy Art Park this Friday, July 8!
Buy Tickets