What a fabulous summer of live music at the Art Park! With country, rock, classical and everything in-between, there was something for everyone this year.
Thank you so much to all the generous sponsors, volunteers and everyone who came out to the events! It is such a wonderful thing experience culture in the northwoods, and a pleasure to have shared these nights with you all.
View Full Gallery
---
Channing & Quinn's performance was a huge hit with the audience. They are not only incredible musicians (and Channing's voice astounding), but they were also able to connect in a special way to all who were there that night. Everyone was so happy to have "stuck it out" through a few minutes of drizzle early on for this show, because it was great.
The Crane Wives kicked off the series with a bang. This young band is so full of energy, and their rootsy sound was just perfect. In fact, performers were commenting all summer on how incredible the acoustics are in our natural amphitheater.
We were totally excited to have Drew Hale and his band play at the Art Park this year. Michiganders love country music, so this was a really great night catching a rising star in such a special setting.
---
Both Joshua Davis and Terry Barber returned for a second straight season this summer, and of course neither could disappoint. Terry Barber's performance to close the series was the highight for many. It is such a special treat to have a rare talent like him performing right here in northern Michigan.
Watching Joshua Davis perform solo in that intimate setting was a delight. We were excited to see many first-time visitors to the park that night, there to catch their favorite hometown hero in action. He is not only a great friend to the arts, and his voice flawless, but this guy is an incredible musician as well. One member of the audience said they'd buy a ticket just to watch Joshua play guitar.
Another returning artist this year was Rachael Davis with her husband Dominic. We were so happy they agreed to perform while home visiting from Nashville. He is a master, she's magnetic and magnificent. So much talent between these two, but such gracious spirits. It is always wonderful to have them at the Art Park, and this summer's concert was a great one.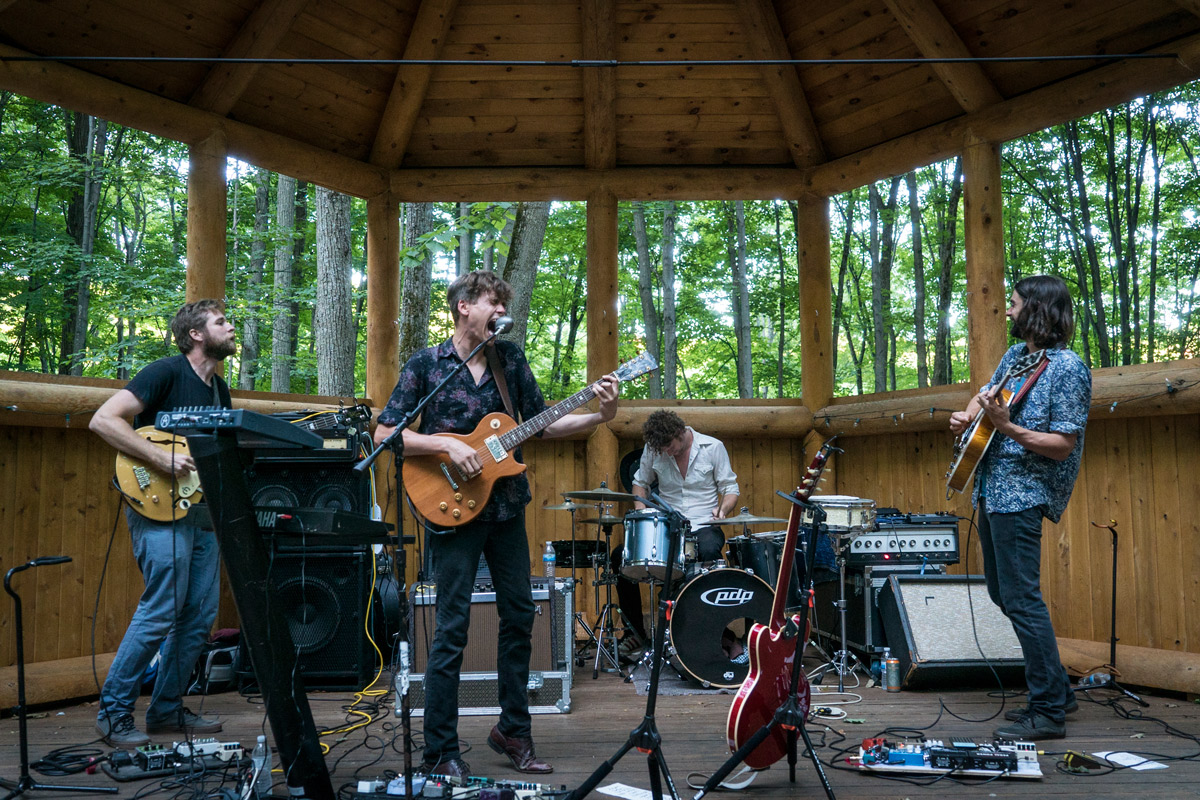 One of the highlights of the year was The Go Rounds performance this July. Their original rock-and-roll sound captured the audience right from the start, and by the finale the everyone was dancing at the stage. It was truly a special moment to see the power of music to bring people together and connect one to another.
Check out the entire photo gallery on Facebook, and sign up for our email list to be the first to know of future concerts at Michigan Legacy Art Park.
Thank You 2016 Summer Sounds Sponsors
Jim and Maree Mulvoy
Maurice and Linda White
Tom and Julie Dawson
Diane Wilbur and Jim Szalay
Steve and Deona Paine