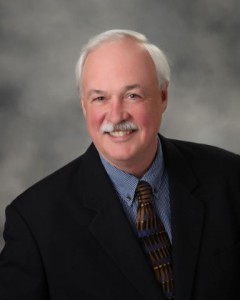 Michigan Legacy Art Park hosts the 2014 Legacy Gala on Saturday, Aug. 16 and will recognize the significance of Pure Michigan by honoring the man who spearheaded the ad campaign. The Legacy Gala is the Art Park's signature fundraising event for the year, where George Zimmermann, former Vice President for Travel Michigan, will be recognized with the Legacy Award.
Art Park Director Renee Hintz says, "The Legacy Gala is an exciting and important event for the park. Not only is it our signature fundraiser for the year, it's also a chance to gather with like-minded supporters of nature and the arts. We're proud to recognize George Zimmermann and his team who did wonders in promoting our great state through the Pure Michigan campaign."
Consisting of a sparkling wine reception, live and silent auction and dinner, the gala helps the Art Park continue to inspire awareness, appreciation and passion for Michigan history, culture and environment. Held at Crystal Mountain, a feature of the evening is the presentation of the Legacy Award, a special award designed to honor those who make a significant, positive impact on Michigan's arts, history, culture or environment. This year, the Art Park Board of Directors recognizes the significant positive impact the Pure Michigan campaign has had on our state. The campaign effectively and meaningfully shares with the world the story of Michigan – its arts, history, culture and natural beauty.
The Pure Michigan campaign created in partnership with McCann Erickson advertising agency and launched in 2006, originally aired in three advertising regions outside Michigan. By 2009 the Pure Michigan campaign was airing nationally and received the Top 10 Tourism Campaign on record by Forbes magazine. In 2013 alone, Pure Michigan attracted 4 million out-of-state visitors who spent $1.2 billion at Michigan businesses.
"It is beyond tourism. He has repaired and elevated a state's image," said Doug Small, president of Experience Grand Rapids. "I give a lot of credit to George Zimmermann and the Pure Michigan campaign for doing that."
George Zimmermann was named "One of the Top 25 Extraordinary Minds in Hospitality Sales and Marketing" by the Hospitality Sales & Marketing Association International (HSMAI) in 2012. In 2011, he was named State Tourism Director of the Year by his peers, the National Council of State Tourism Directors.
Tickets to the Legacy Gala are $75. Sponsorship opportunities are available, beginning at $250, and are partially tax-deductible. Purchase tickets, learn more about sponsorships and preview auction items at www.michlegacyartpark.org; call 231-378-4963; or through My North tickets at mynorthtickets.com.