"Michigami Down Under"
Artwork Dedication Ceremony
Guests are warmly invited to join us in fellowship and celebration at Michigan Legacy Art Park to dedicate the latest installation to our permanent collection, "Michigami Down Under" by artist Donald Rau, Jr. of Thompsonville.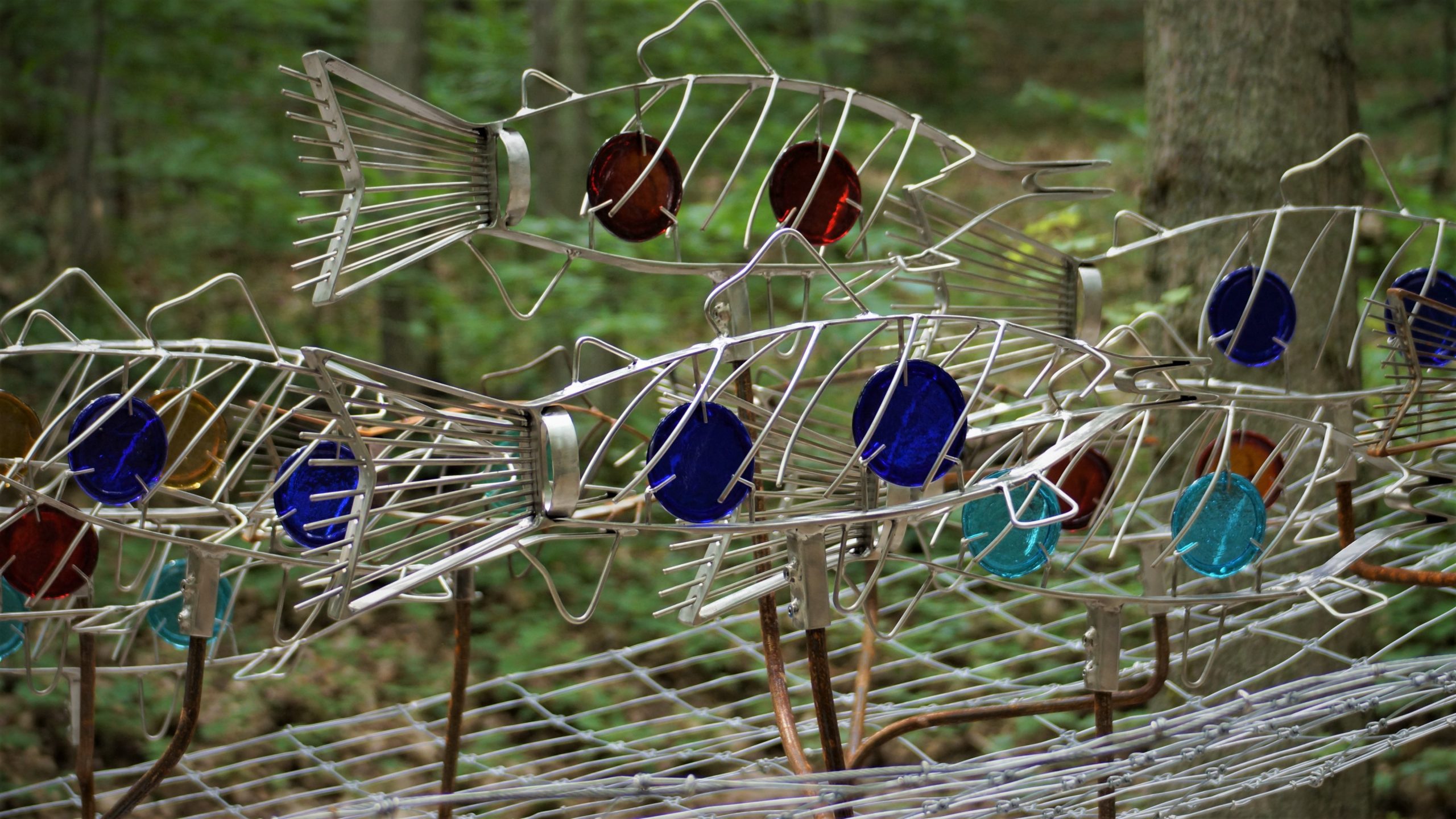 Sunday, June 6th 2021 at 4:00 PM
Meet at the Michigan Legacy Art Park Trailhead 7300 Mountain Side Dr in Thompsonville, Michigan 49683 at the Crystal Mountain Resort & Spa. Happy Hour in the Art Park Amphitheater will follow.
Guests are encouraged to RSVP in advance by clicking here.
In 2019, longtime supporters Mo & Linda White created a fund with the intention of commissioning a new artwork to be dedicated to the legacy and history of fishing in Michigan. Thanks to the many collaborators and supporters like you, we're proud to announce the completion of that effort in 2020 and the official dedication in 2021.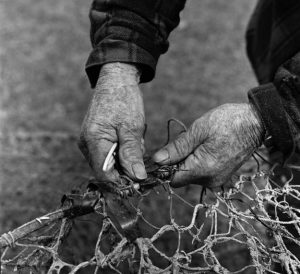 Lake Michigan was their main source for fish. As the settlers continued to settle here, the big lake went by many names. Finally "Michigan" was settled on, a word believed to come from "Michigami" — a Native Ojibwa word for "great water" and home to over 139 native species of fish.
Made of steel and glass accents, Rau's art is both a tribute to the wonderful fishing heritage of the Great Lakes, but also to the men and women who are managing these magnificent resources and preserving them for the future.
Made possible by the support of Mo & Linda White who dedicate this work to Mo's father, a commercial fisherman. Additional support from Jack & Joann Pope, Diane Wilbur & Jim Szalay, Maree & Jim Mulvoy, Tom & Julie Dawson, Mary-Ann Cheney & David Mix and Kathy & Harry Eiferle.
                    About the Artist: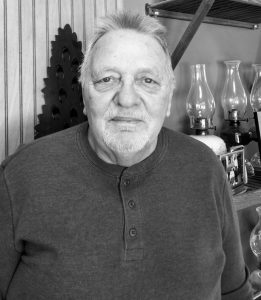 "For me, as I started on the path toward retirement, there came an unusual and rewarding turn as I discovered the world of metal sculpture. At the age of 60, with encouragement and motivation from my wife, I found my 'artsy' side as she often tells people. Today, over 14 years later, I find myself busier than ever designing and creating metal and glass sculptures, while enjoying every moment in my studio.
I have created numerous carbon steel and stainless steel works incorporating added elements of glass for striking contrast and color. Designs may come from an inspirational moment I have, a whimsical thought from my wife, or a request from a client to fill an unusual place in their world with something different. Many of my works have become focal points in client gardens and homes from Crystal Mountain Resort in Northern Michigan, to the far West of Tucson, Arizona.
Prominent works can be found in Trinity Lutheran Church in Frankfort, Betsie Valley District Library in Thompsonville, along with the children's garden of the Traverse City Michigan Public Library.
In 2014 I was invited by the Gerald R. Ford Presidential Museum to display my sculpture entry into the Grand Rapids, Michigan ArtPrize Competition outside the entrance of the museum. The following year I was invited to display another sculpture project during ArtPrize 2015 at First Park Congregational Church.
Some of my projects have been displayed at the Elizabeth Oliver Art Center in Frankfort, Jordan Valley Arts Council, the Building 50 art show in Traverse City, and my work is also on display at Twisted Fish Gallery in Elk Rapids."
— Donald Rau, Jr. 2020 | Thompsonville, MI
Michigan Legacy Art Park recognizes and honors the Anishinaabe people on whose ancestral lands the park resides, ceded in the Washington Treaty of 1836. The Three Fires Confederacy of Ojibwa, Odawa, and Potawatomi peoples' histories and traditions must always be protected and celebrated. By taking a moment in recognition of their traditional lands each time we enter the park, we can all affirm Indigenous sovereignty, history, and experiences — and express gratitude and appreciation to the Anishinaabe people for the gifts of their culture to the world.