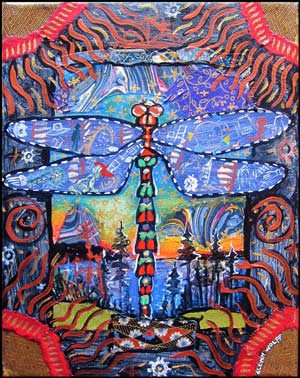 Out of the Park limited edition prints of original painting by Traverse City artist Glenn Wolff. The work was inspired by Michigan Legacy Art Park – look closely at the wings of the dragonfly to find images of sculptures from the Art Park!
Signed and numbered 8"x10" print matted to 11"x13"
Cost: $35 – Proceeds benefit Michigan Legacy Art Park
To order call 231-378-4963.