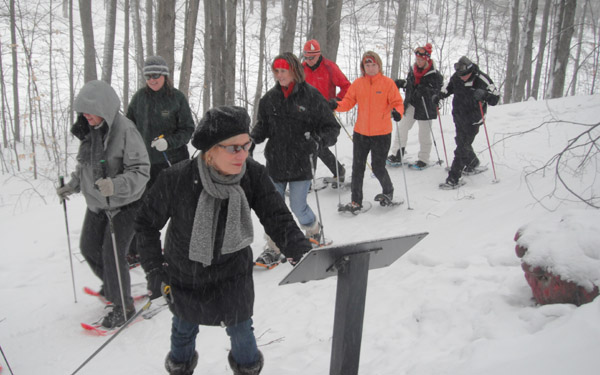 Winter Snowshoe Tours
Winter is a wonderful time to explore Michigan Legacy Art Park! Snow offers a new challenge to the terrain and a fresh perspective to the art.
Winter Tour Details
---
Guided Tours
Michigan Legacy Art Park is a place equally enjoyed in solitude or with family and friends. Interpretive signs and trail maps help visitors have an enjoyable self-guided tour of the nearly two-mile trail system.
A guided tour can open your eyes to the sculptures in new ways you may miss on your own.
Take a guided hiking tour through the Art Park and learn about Michigan history, the environment and sculpture as you go – a fun activity for adults and families.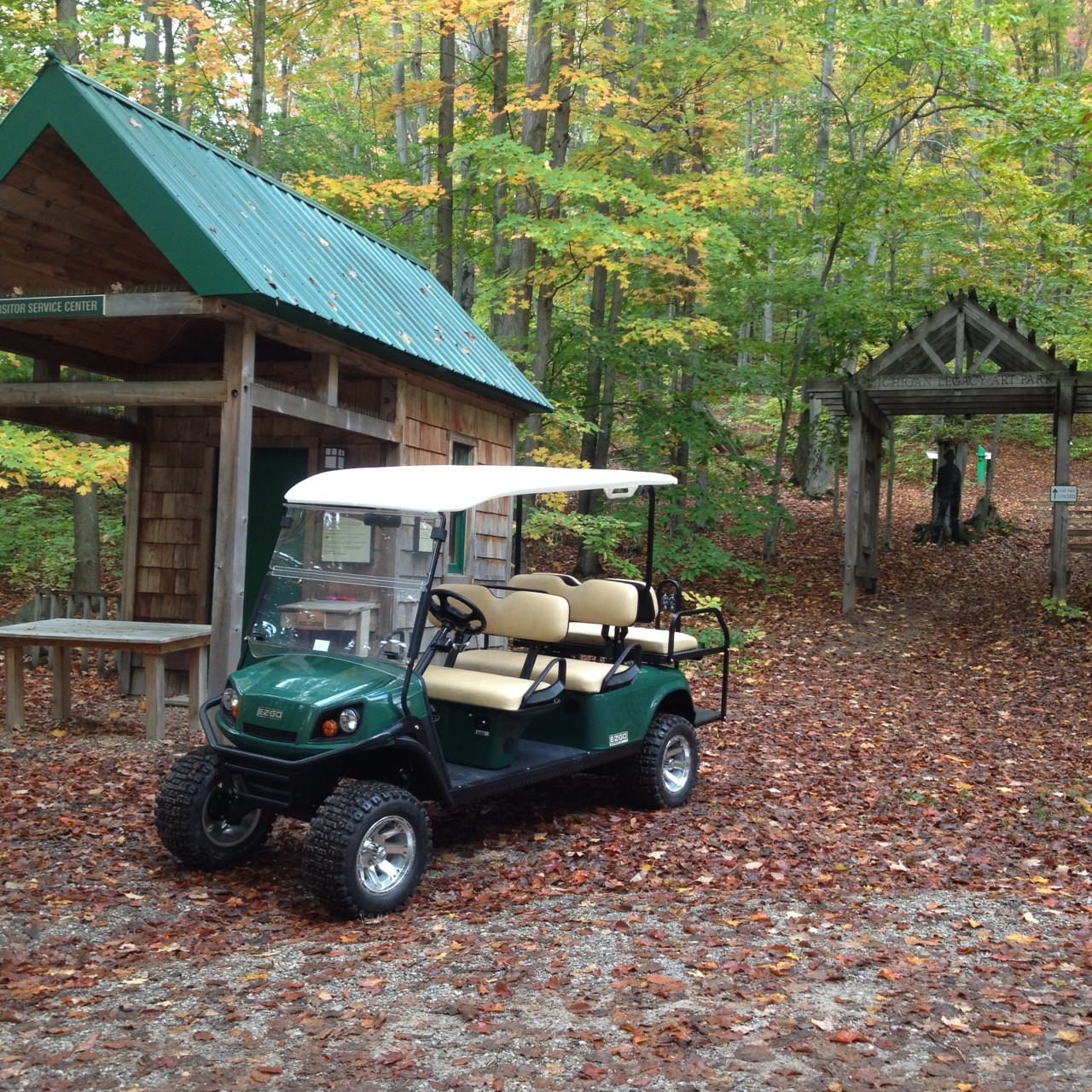 Explore the beauty of art and nature at Michigan Legacy Art Park from the comfort of an all-terrain golf cart. Riding tours are available to guests who may be unable to hike the hilly trails beyond the new accessible trail. Because seating is limited to five passengers, advanced registration is required for riding tours.
Cart reservations are required at least 24 hours before the tour you plan to attend.
To reserve your riding tour, call the Art Park office: (231) 378-4963
Spend time with Resident Artists
Each summer, Michigan Legacy Art Park becomes home for some amazing artists-in-residence. These artists bring both their talents and wisdom to the park, creating new works for our collection, as well as leading interpretive workshops, open studio sessions and more.
Artists In Residence