Supporters, friends, and Art Park leadership gathered on August 16, 2019 for the 11th annual Legacy Gala fundraiser. It was a beautiful evening at Crystal Mountain with great food, drinks, music, and plenty of wonderful people. The fundraiser was an enormous success that raised over $55,000 to support Michigan Legacy Art Park, including over $23,000 in our special appeal to create the new Charles McGee Art Fund Fellowship.
Charles McGee Art Fund Fellowship
The highlight of the evening was the opportunity to honor artist Charles McGee for a lifetime of achievement and influence as an artist, teacher, advocate and global citizen.
Following this inspiring tribute video, guests joined in an exciting time of generous support as they instantly contributed over $22,000 in a special appeal to launch the Charles McGee Art Fund Fellowship, which will bring a select group of four artists from the Detroit area to Michigan Legacy Art Park for residencies over the next two years.
If you were unable to attend but still want the opportunity to contribute to this meaningful campaign, join us by clicking below:
Learn more and Donate
The cocktail hour was a delightful affair. It's a wonderful time spent with old and new friends, sharing memories of the Art Park and checking out the 100 silent auction items that were donated by local businesses and friends. Iron Fish Distillery supplied a craft salted maple Old Fashioned cocktail made with their limited-edition Copper Queen whiskey, and MAWBY provided the "bubbly" for toasts. Black Star Farms generously provided the dinner wines.
Ron Getz and Bruce Dondero performed the perfect soundtrack for the evening—a backdrop of world-class acoustic music sponsored by Freshwater Events.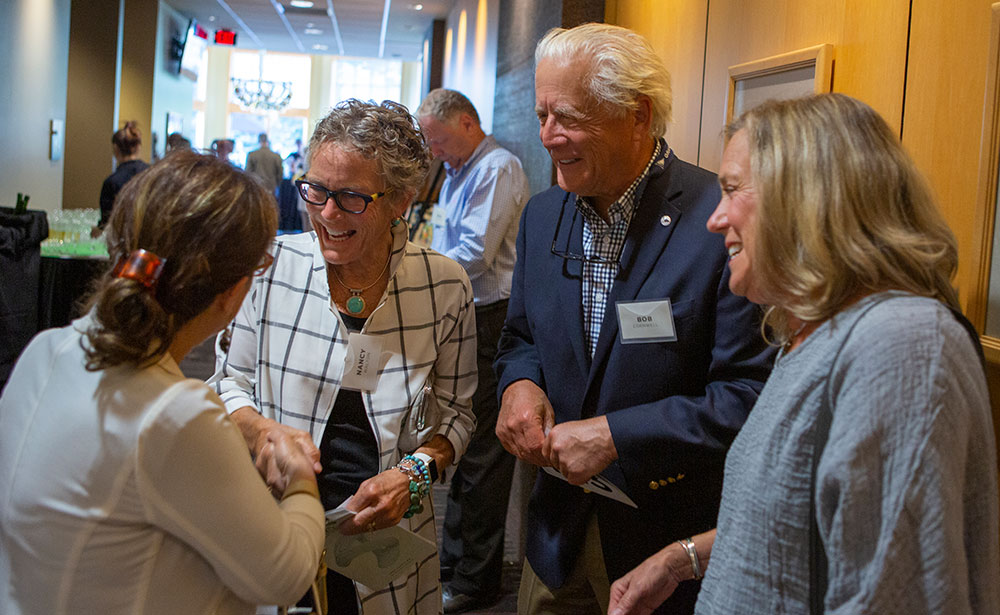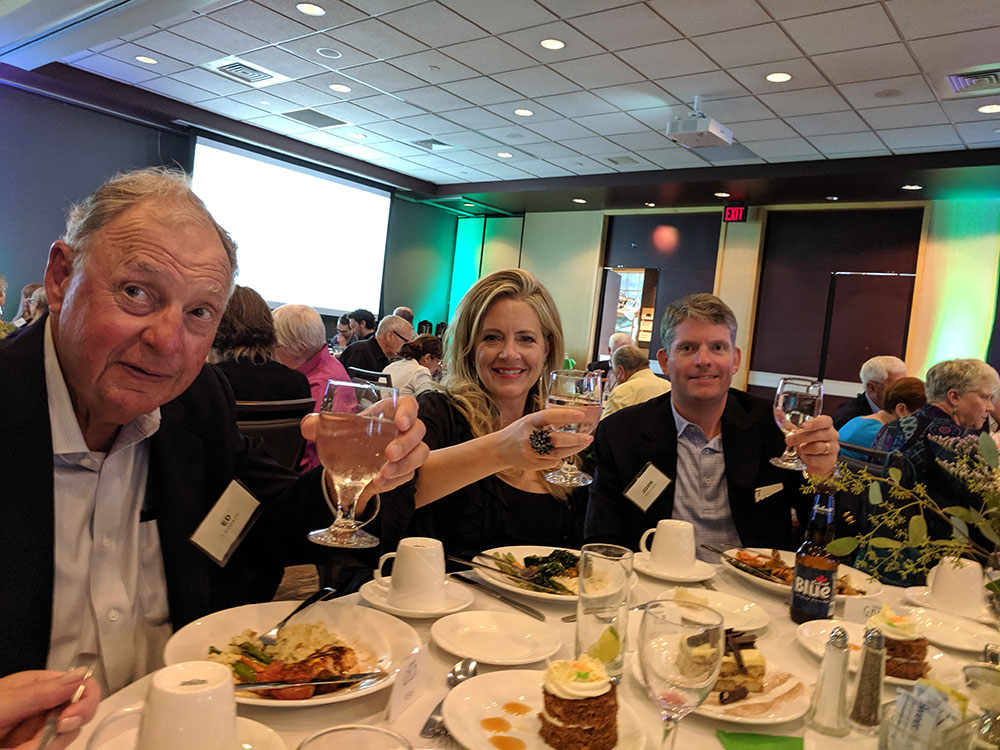 We were very lucky to have Ben Whiting as host and emcee for the night. It was instantly apparent why this talented personality is in such high demand across the nation. He brought fun and energy and even a little unexpected magic to the night.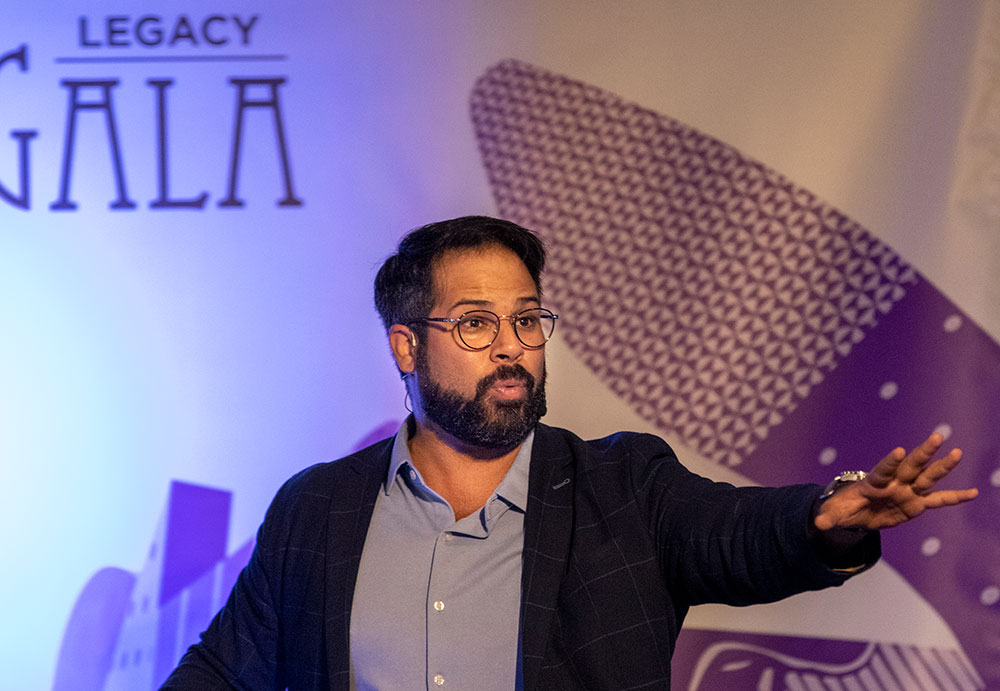 ---
In 1981, I interviewed Charles McGee, and for the last 38 years, I have known that I am in the presence of greatness whenever I am with him. Marilyn Wheaton, MLAP Founding Board Member and former Executive Director, Marshall M. Fredericks Museum
We were so grateful to Charles McGee's daughter Lyndsay for making the trip to northern Michigan from Detroit to accept the Legacy Award on his behalf. We were moved by her heartfelt words on her father, and how only later in life she discovered for herself the significance of his influence as an artist.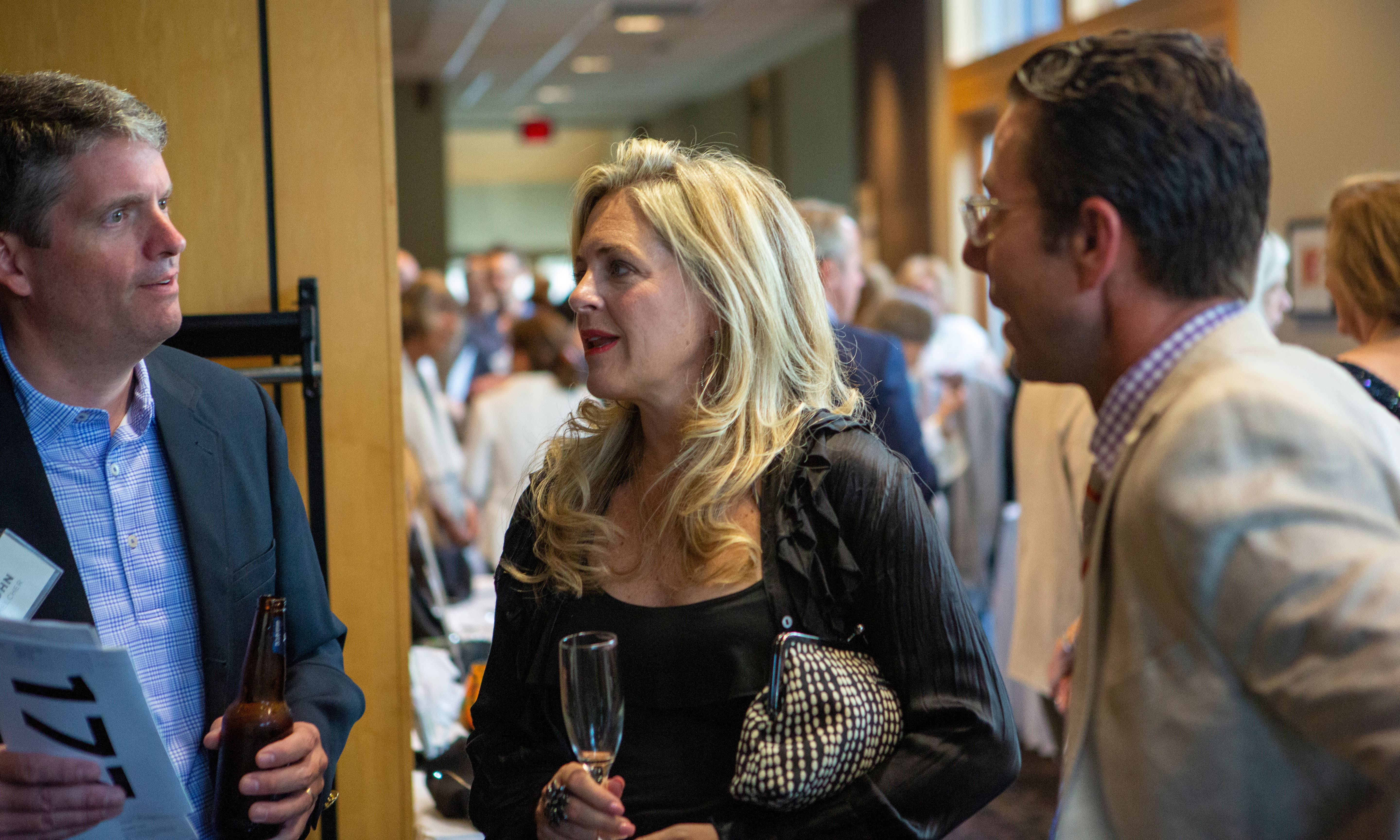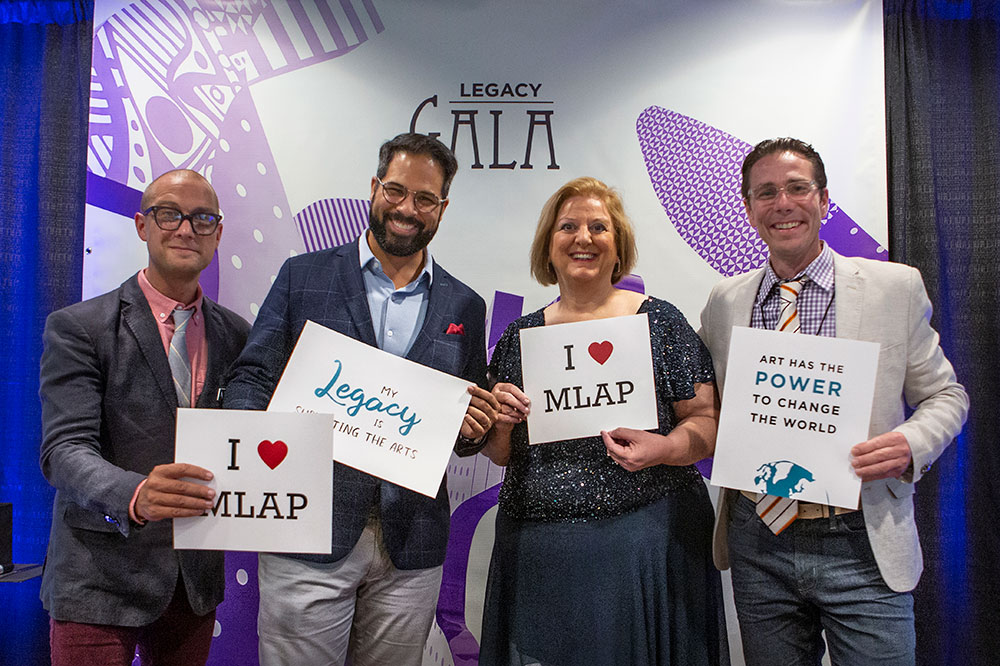 ---
---
Presenting Sponsors
Mo & Linda White

---
Leadership Sponsors
Maree & Jim Mulvoy

---
Sustaining Sponsors
Great Openings · Ed & Carol Laprade

---
Associate Sponsors
Independent Bank · Bob & Jane Holdeman · Marilyn Wheaton & Paul Duffy · Jerry Gretzinger & Meg Staley · Watson Benzie · Harriet Wall & Vance Marshall · L. Kent & Nancy Walton · Ed & Carol Laprade · Kathy & Harry Eiferle · Grand Traverse Regional Community Foundation · Jack & JoAnn Pope · Watson Benzie · Diane Wilbur & Jim Szalay

---
Friends of the Art Park
Jan Chapman & Judy Reich · Brad & Kitty Dixon · Nealis Engineering · MaryAnn Wilkinson · Bill Rustem · Mary Ann Cheney & David Mix · Tom & Julie Dawson · Michael & Terry Tarnow · Al & Margo Osterman · Thomas & Susan Peeples · Zach & Sarah Hegg · Ima Williams · Tim & Janet Taylor · Chuck & Georgia Bavol · Mike & Catherine Fruge · Josey Ballenger & Scott Tucker

---
Additional Thanks
Seasonal Dinner Menu by Chef Bryant, Crystal Mountain Resort
Complimentary Reception Cocktails by Iron Fish Distillery
Sparkling Wine Toast by Mawby Wines
Dinner Wines by Black Star Farms
Music Sponsored by Freshwater Events
Tribute Video Produced by Jarrett Begick
Necklace by Becky Thatcher Designs