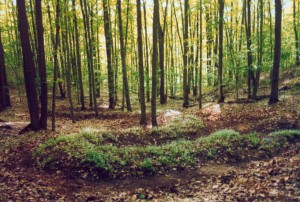 Benzonia Academy Lecture Series at the Benzie Area Historical Museum
Serpents in Pre-Columbian Art of the Americas by Patricia Innis
Thursday, November 13, 2014 at 4 p.m.
This visual presentation explores the serpent as subject matter for Pre-Columbian art in North and South America. It also looks at the sculpture it inspired at Michigan Legacy Art Park and local students contribution to that artwork.
Patricia Innis is a land artist and painter who has exhibited her paintings and participated in environmental art projects throughout the Midwest. She received her Bachelor of Fine Arts Degree from Bowling Green State University and Master of Fine Arts degree from Maharishi International University. As a committed educator, Innis has been a University Professor, curator and gallery manager. She is currently the Director of Education for Michigan Legacy Art Park. She works closely with schools in Northwestern Michigan, leading workshops and doing residencies in schools and in the Art Park.